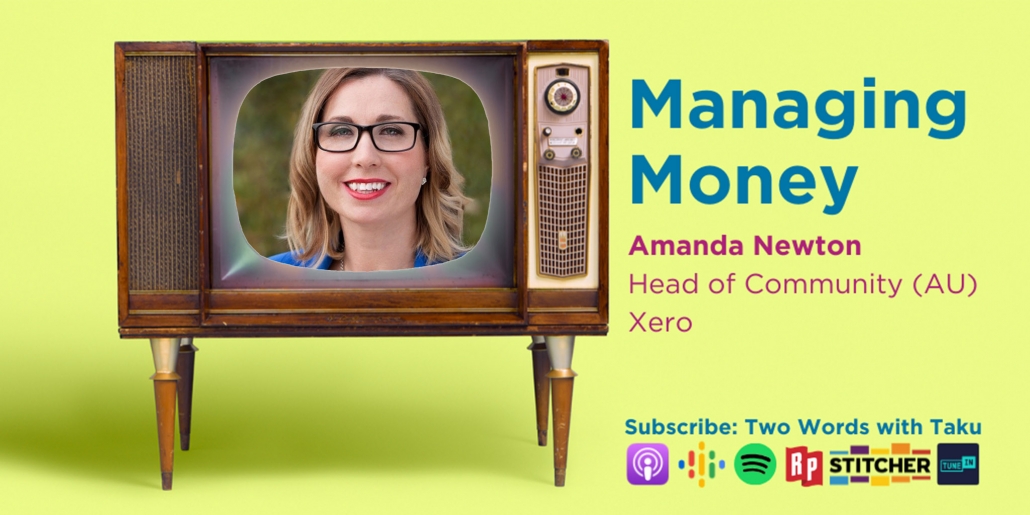 "Don't settle for a relationship with your accountant or bookkeeper that isn't working for you. " — Amanda Newton
I know too many artists and creative people who don't feel comfortable talking about money — how much to charge, how to get more of it, how to manage it, how to grow it etc. I've finally had to confront my own fears and insecurities about money because my creative projects need proper funding to happen.
In this episode I share how I manage the finances in my production company and how I unexpectedly scored my first investor. I've also invited Amanda Newton from Xero Australia to explain the difference between an accountant and a bookkeeper, and how to know which one is best for you. Amanda's very friendly and also shares tips about working with people who can handle your finances and tax obligations.
Friendly manners: I've been using Xero for a couple of years and genuinely find that it helps me in my business. This episode is not a paid endorsement for Xero; I invited Amanda on the show because I wanted to interview an expert about accounting.
---
Podcast Guest Profile
Amanda Newton is Xero Australia's Head of Community where she works closely alongside their valued community of bookkeepers and accountants on a daily basis to create, foster and nurture safe and engaging spaces for these partners to meaningfully connect.
In addition to serving as a liaison for Xero's accountant and bookkeeping partners, Amanda is a passionate advocate for the industry – presenting at industry conferences and events, and maintaining an active voice on social media.
Combining a Masters of Accounting with undergraduate studies in Marketing and Communications, Amanda's career currently spans two decades and has included leadership roles in small business, politics, large enterprise and non-profit sectors.
Amanda featured in the Top 50 Women in Accounting in 2018.
---
Time Stamps
0:53 | Managing money in my business and how I got my first investor
14:06 | Interview with Amanda Newton
Interesting Links
---
Say Hello!
I'm at taku.com.au, Instagram/Twitter: @takuspeaks or Facebook: @TakuTV.
https://taku.com.au/wp-content/uploads/2019/11/Amanda-Newton-Xero-Two-Words-Taku-Podcast2.jpg
1024
2048
Taku Mbudzi
https://taku.com.au/wp-content/uploads/2015/08/takulogo.png
Taku Mbudzi
2019-11-05 13:41:58
2019-11-14 20:38:20
Managing Money with Xero Australia's Amanda Newton