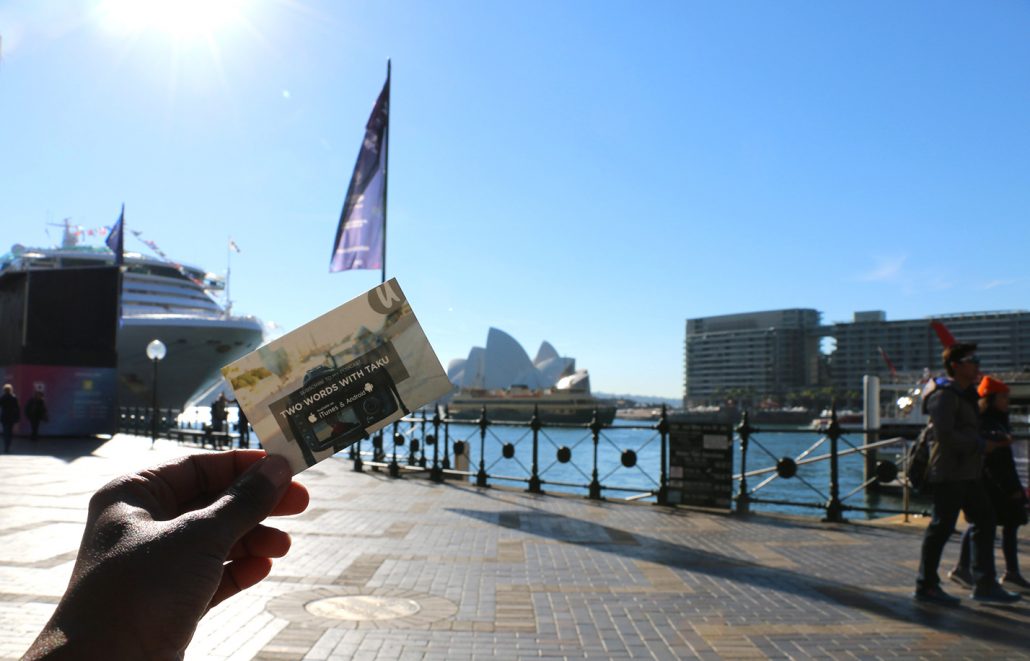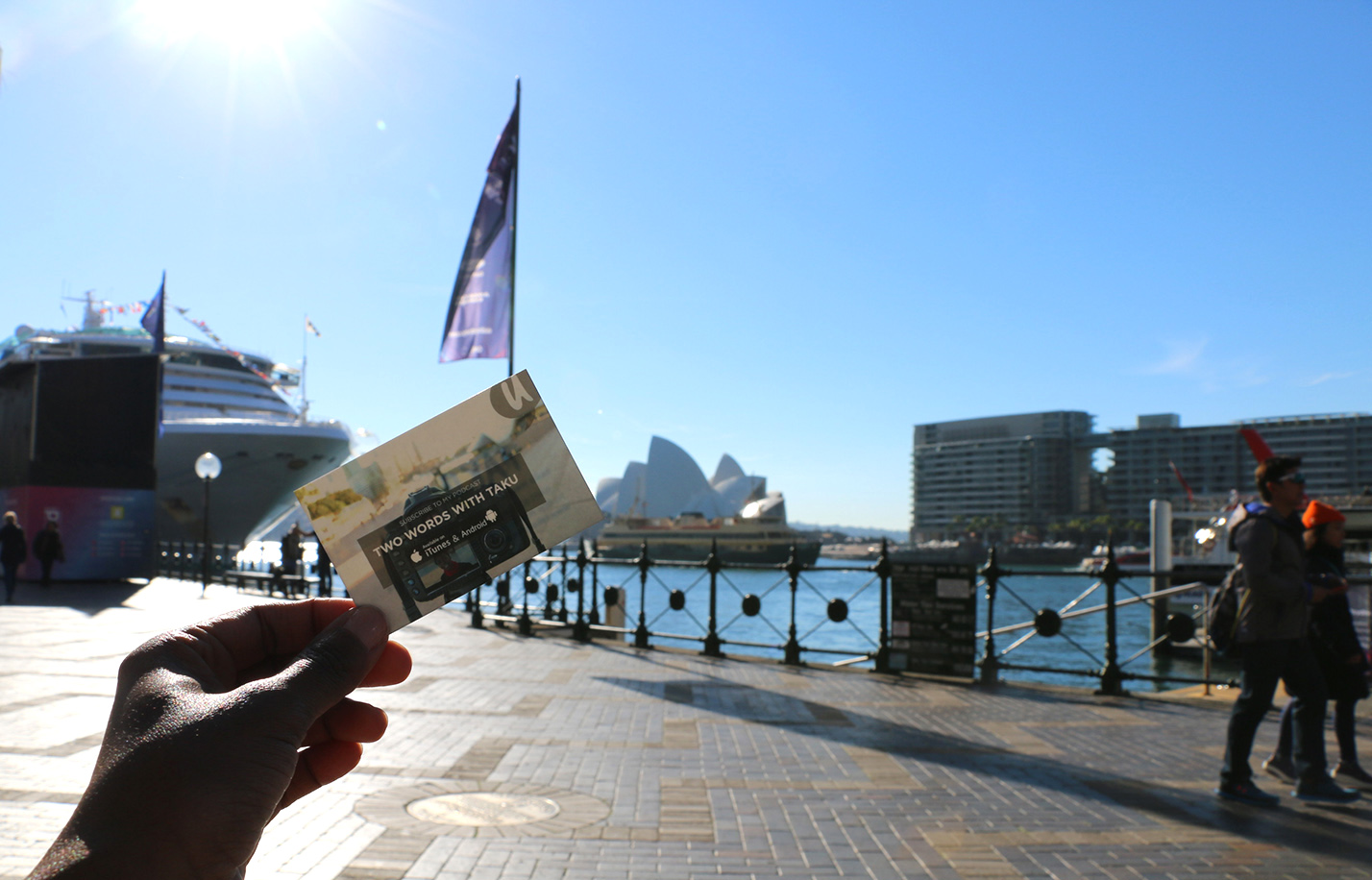 Me + TV Show Ideas + VIVID Sydney = Magic.
I finally pitched my TV show ideas to TV and film producers at VIVID Sydney's Breakfast Speed Pitch Fest on Monday.  The first part you'll hear is my reaction straight after I left the Museum of Contemporary Art, where the pitch event was held.
I've had a few days to reflect on what happened and the second part (time stamp – 4:00) focuses on other lessons learnt about pitching to TV people. Photos of my trip at https://taku.com.au/lessons-pitching-tv-vivid-sydney
VIVID Sydney is a 23-day festival of light, music and ideas. It runs until 17 June 2017. https://www.vividsydney.com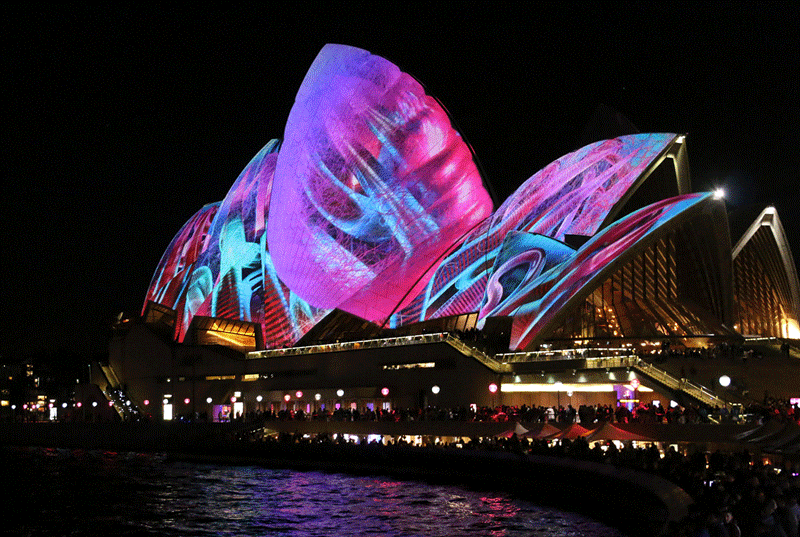 ---
Pitch ONE solid idea
It's harder than it sounds, but it's the BEST advice my mentors kept reinforcing. I have many ideas I have tested, many that are good, but I was struggling to pick one idea to pitch. I finally chose one and managed to share it with six different producers. That main idea resonated with some more than others but overall the feedback was fantastic. I got a good sense of that idea's viability – there's hope!
Have a spare idea ready to pitch
Yes, I had my one main idea, but depending on the producer, I had another idea ready to pitch. I'm actually surprised that some of my ideas came out organically through conversation rather than me explicitly pitching them. I think it's good to have your other ideas concisely filed in your brain ready to pull out. You don't have to be as detailed with them – creates a bit of mystery!
Know the producer you really want to pitch to
I researched the producers and came up with a little wish list of people I really wanted to meet. I'm pretty happy with who I got paired with and I was still able to approach the producers I was interested in afterwards.
Talk to them like normal people in a normal conversation
There is just no time to be star-struck. Just talk to them like humans. Luckily, all the producers were very open and friendly.
A business card is not enough
I designed a full colour double-sided DL flyer with my main idea on it. I used a lot of images that captured the concept and also showed who I am rather than writing it all. The flyer was very useful as I was speaking because the producers could look at it and they could take it with them. Business cards are good for contact details and it's a good idea to have something else, preferably something visual, to share.
Talk to your fellow pitch colleagues
OMG the people pitching in that room have done amazing things already! Don't look at them as competition at all – you can learn so much from them. Make time to listen to them and their ideas too. Talk about eating humble pie – I was very inspired by my peers.
Carry breath mints
Yep.
Eat after your pitch
The food was too distracting for me. It's quite hard to run around with a cuppa tea, pastry and flyers. You're not there to eat!
Enjoy yourself
Sounds silly and clichéd, but it's so important. It takes guts to do what you're doing so just relax into the moment. You'll totally be in the zone after the first pitch. The energy in the room that day was great! (Here are other photos I took the night before the pitch. I was definitely inspired by different artists' creativity and how Sydney Harbour was transformed).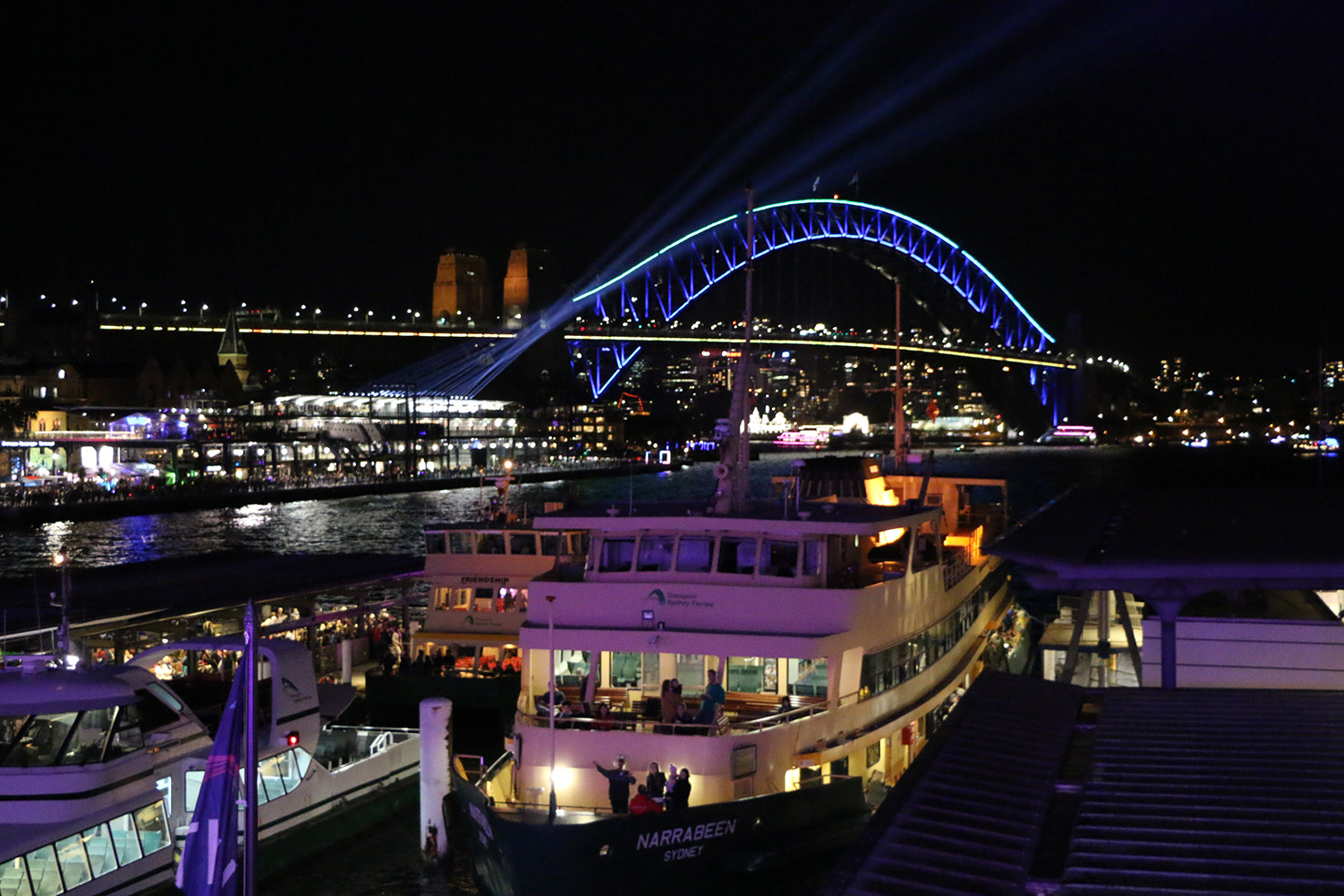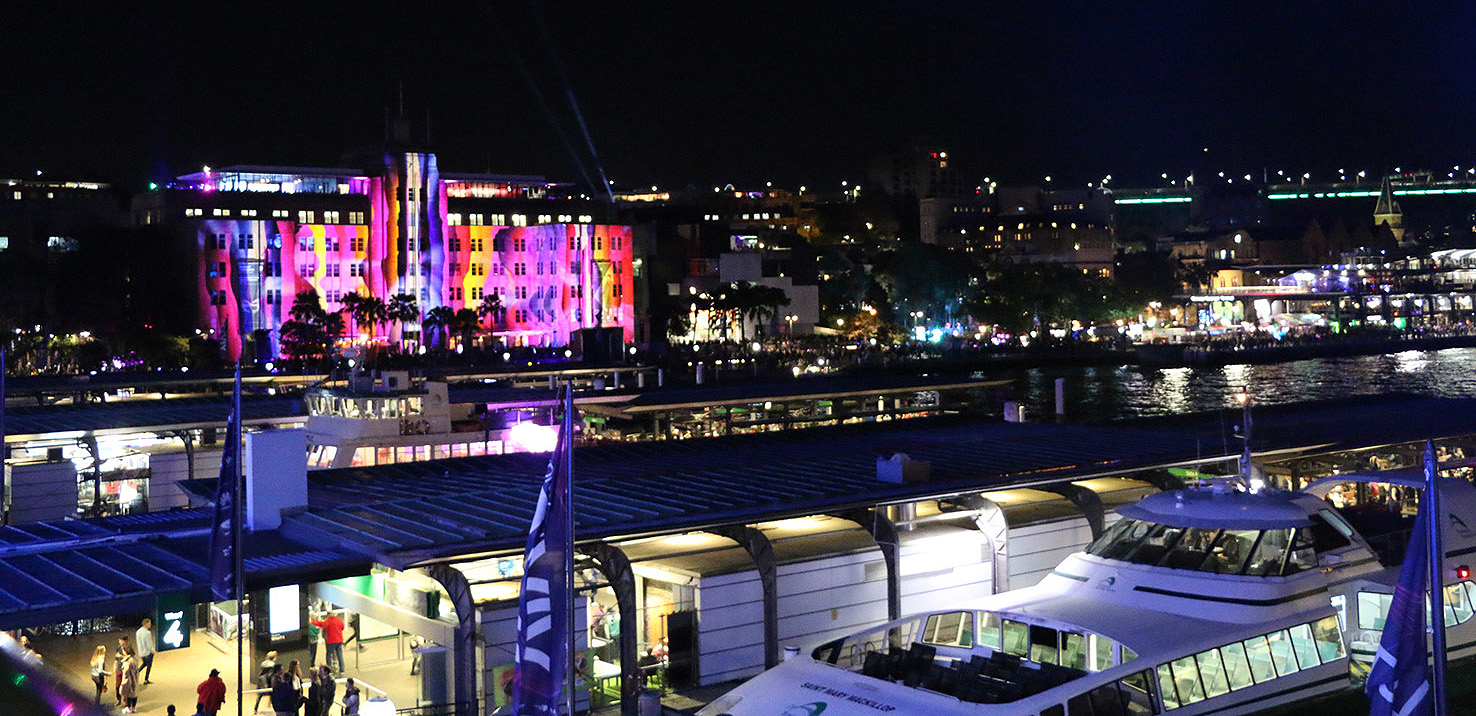 Walk in and out wanting to collaborate
This made the world of difference to me. I didn't look at my peers as competitors, I didn't worry about people stealing my ideas and there was just no room to have a big ego. There is something humbling and freeing when you choose to create with an attitude of collaboration.
And this is where I am now.
I'm still writing and I'm still podcasting but now…I'm ready for the next chapter.
Speed pitch event was kindly hosted by the Australian Writers Guild NSW Committee and VIVID Sydney.
---
Subscribe to
Two Words with Taku
Or subscribe with your favorite app by using the address below
https://taku.com.au/wp-content/uploads/2017/06/Vivid-Festival-TV-Pitch-Breakfast-Sydney-Taku-Podcast.jpg
916
1428
Taku Mbudzi
https://taku.com.au/wp-content/uploads/2015/08/takulogo.png
Taku Mbudzi
2017-06-10 18:28:59
2017-10-03 20:57:32
Episode 28 – Lessons from Pitching to TV Producers at VIVID Sydney