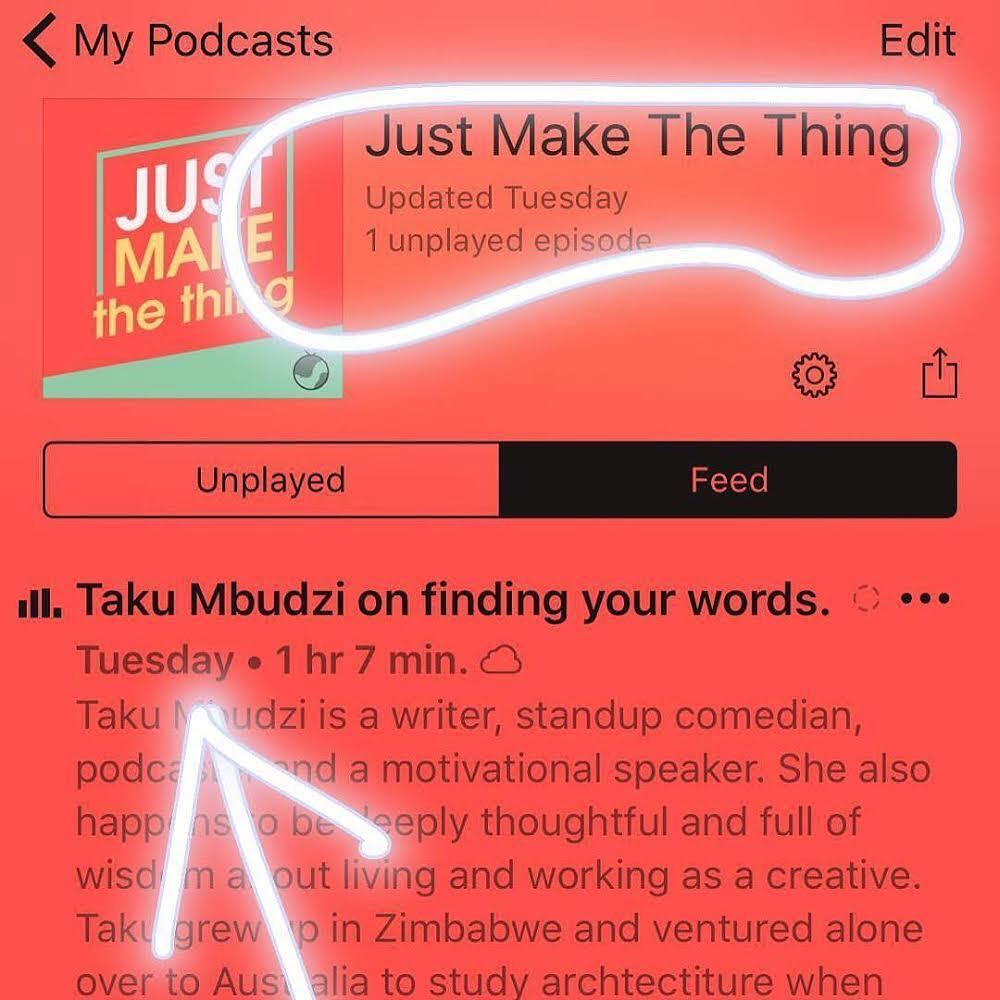 Facing fear.

Writing

.
More fear. Standup comedy. Zimbo politics. Aussie politics. Jokes about my Mama. Feminism. Typos in sexts. Working with kids. Developing TV characters. Running a company. Story. Creative freedom. And laughter…lots of laughter! Yep, this and more in my hearty chat with Claire for her podcast Just Make the Thing.
---
The original episode first aired on Just Make the Thing on 28 August. It's played in its entirety in this episode and I'd like to thank Claire for generously sharing the audio files with me. Thank you to RAW Collings for his great editing skills too!
For more of her podcasts visit www.planetbroadcasting.com and you can follow her on Instagram @clairetonti or on Twitter @mrssundaymovies.
---
Other episodes you might like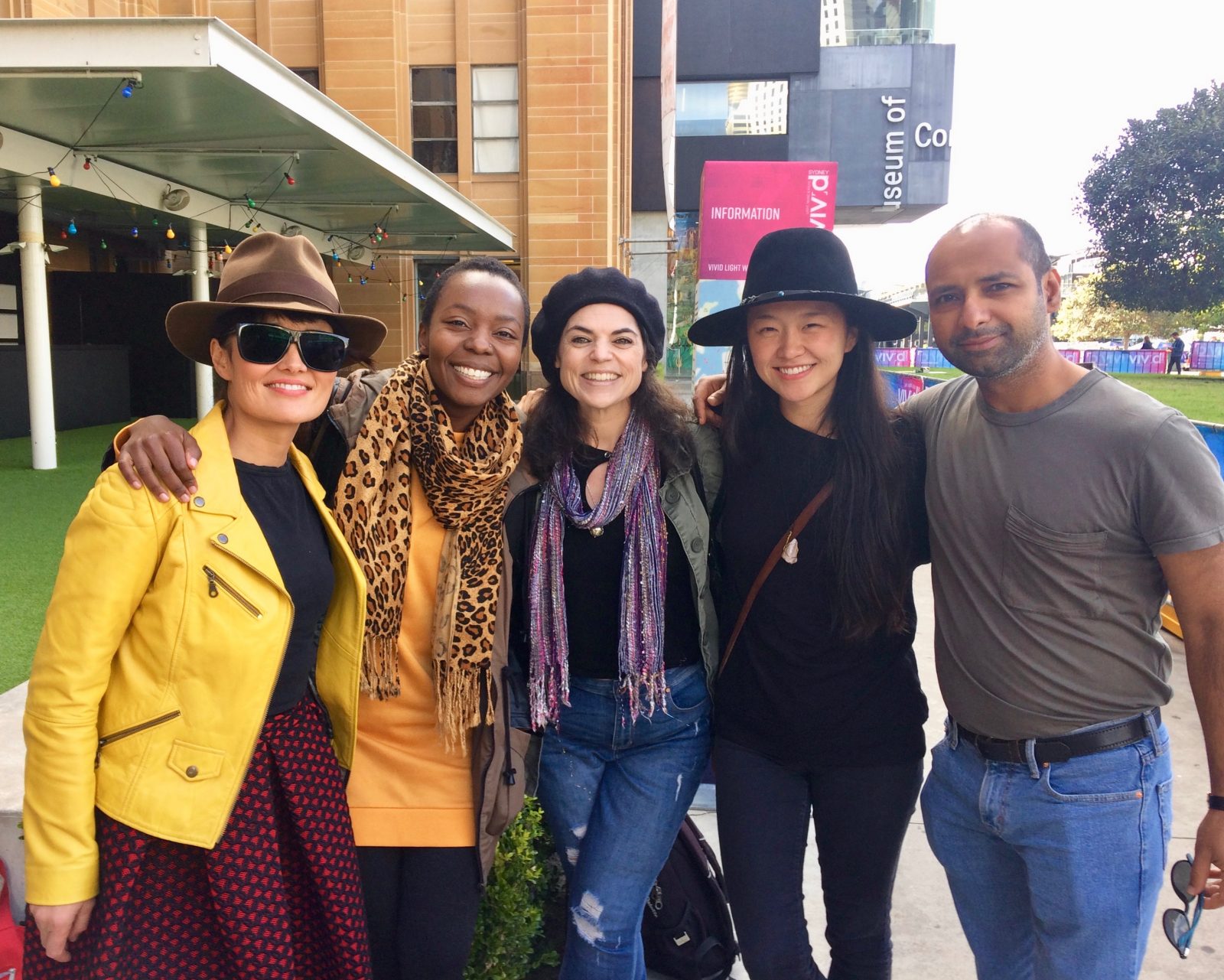 Episode 83 – How podcasting is growing my tribe of fellow writers and storytellers: https://taku.com.au/podcasting-tribe-writers-storytellers/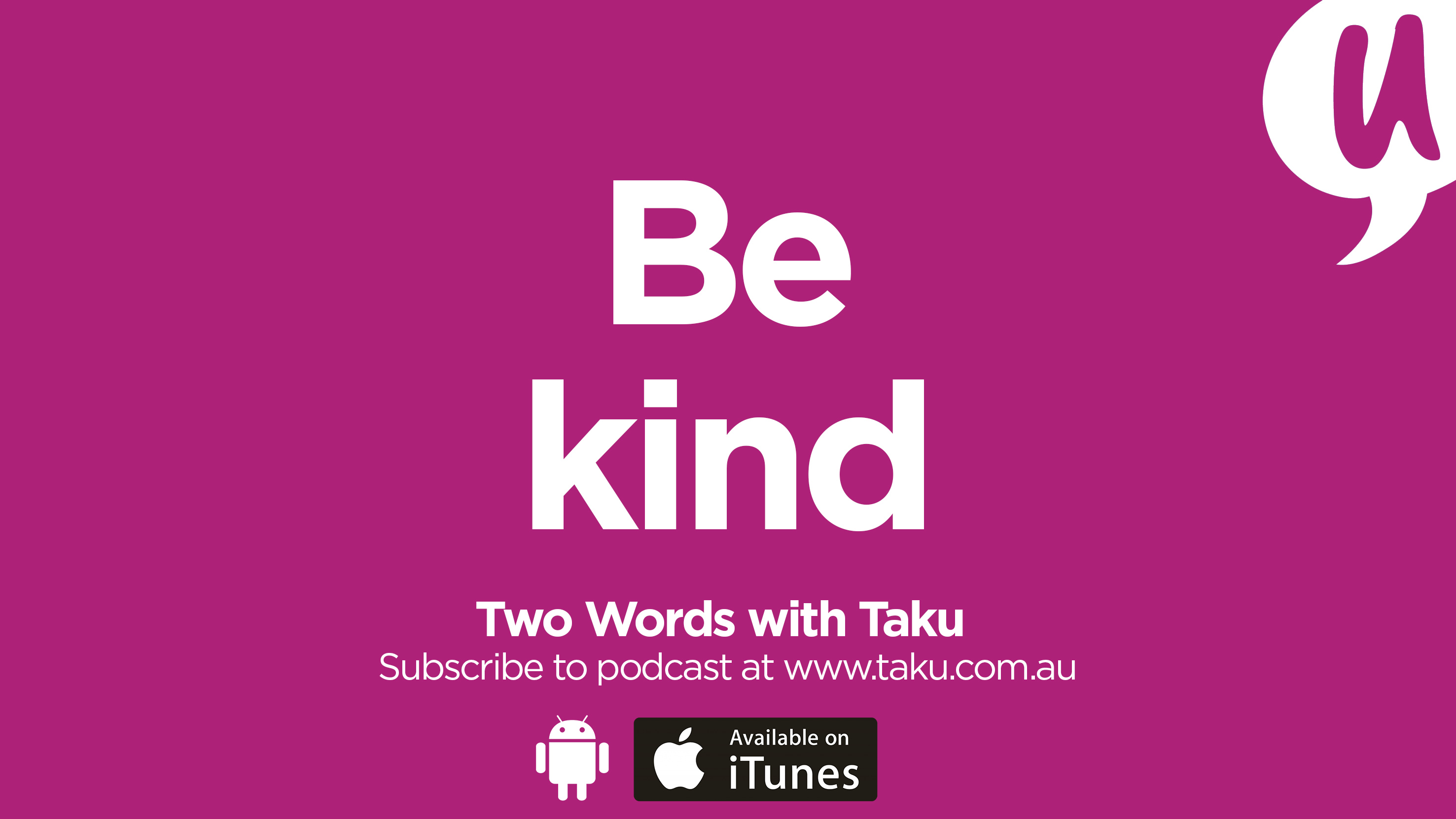 Episode 74 – Be Kind to Yourself: https://taku.com.au/be-kind-to-yourself/
---
Subscribe to
Two Words with Taku
Or subscribe with your favorite app by using the address below
https://taku.com.au/wp-content/uploads/2018/09/Just-Make-the-Thing-Interview-Taku-Mbudzi-Claire-Tonti.jpg
1000
1000
Taku Mbudzi
https://taku.com.au/wp-content/uploads/2015/08/takulogo.png
Taku Mbudzi
2018-09-12 14:32:16
2019-09-19 13:13:06
Episode 86 – Candid Chat about Fear, Creativity and Writing with Claire Tonti