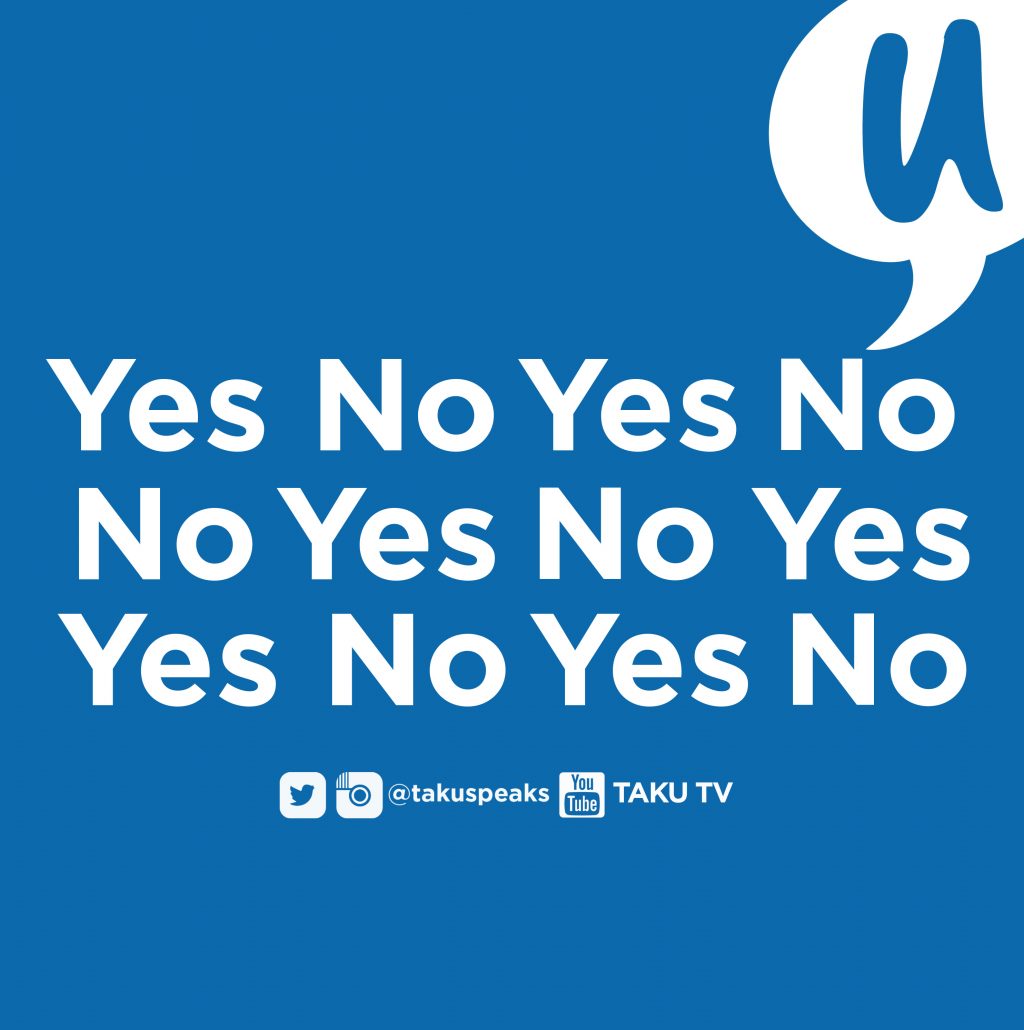 Today's two hot words: Yes and No.
Eesh, just look at them go
Stealthily dividing a nation
Whispering here
Shouting there
Fanning and fuelling frustration
#VoteNo
Some are writing in the skies
#VoteYes
Some are headbutting guys
Yes and No
Proudly predicting
Fearfully forecasting
Silently stoking
Australia's demise.
Today many pulpits will be aflame
Calling people to arms in His/Her/Their name
But equally many a heart'll burn with shame
That he/she/they can't be honoured the same.
Yes and No
No and Yes
No
Yes
Yes
No
Eesh, just look at them go
I'm quietly listening
With a peace I'll never forego
Because people,
My discernment game is strong
And I just know
To unconditional love
I will ALWAYS say Yes
And to faithless fear
I will ALWAYS say No.
---
Subscribe to
Two Words with Taku
Or subscribe with your favorite app by using the address below
https://taku.com.au/wp-content/uploads/2017/09/Vote-Yes-Vote-No-and-Faithless-Fear.jpg
2987
2969
Taku Mbudzi
https://taku.com.au/wp-content/uploads/2015/08/takulogo.png
Taku Mbudzi
2017-09-24 16:54:11
2017-10-03 21:05:16
Episode 56 – My Two Cents on #VoteYes, #VoteNo and Faithless Fear