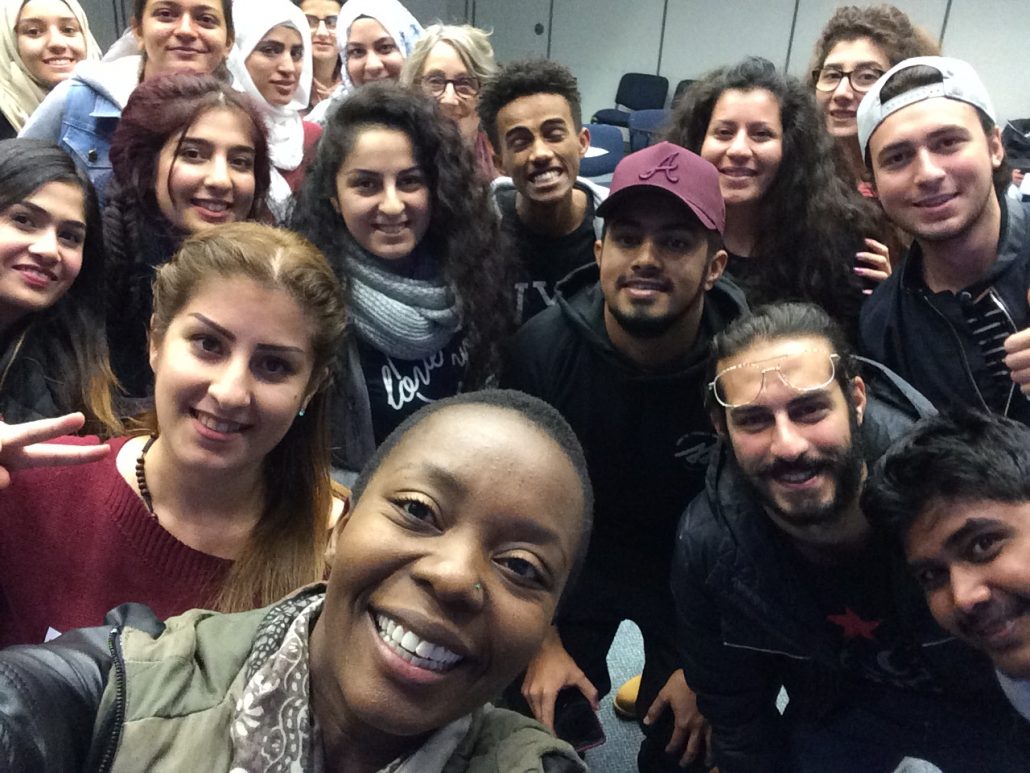 My Mama taught me how to mind map 20+ years ago.
And now I do it all the time. For almost everything! Yesterday, I helped 19 young documentary makers generate ideas to shoot for Youthworx's Our Voices film project. The mind-mapping definitely sparked their creative juices and I can't wait to see their docos later in the year!
---
Ideas I asked the young filmmakers to mind map
What makes you angry? What do you want to change?
What are you good at? What do people say you're good at?
Who else does the problem in Q1 affect?
How can you use what you're good at to solve problem in Q1?
What do you want to learn along the way?
Who really needs to see your film?
What's the best way to spread your idea beyond your film?
What can you do so that your film's not boring or predictable?
Who/what are you if you remove all the usual cultural/ethnic/diverse references and descriptors?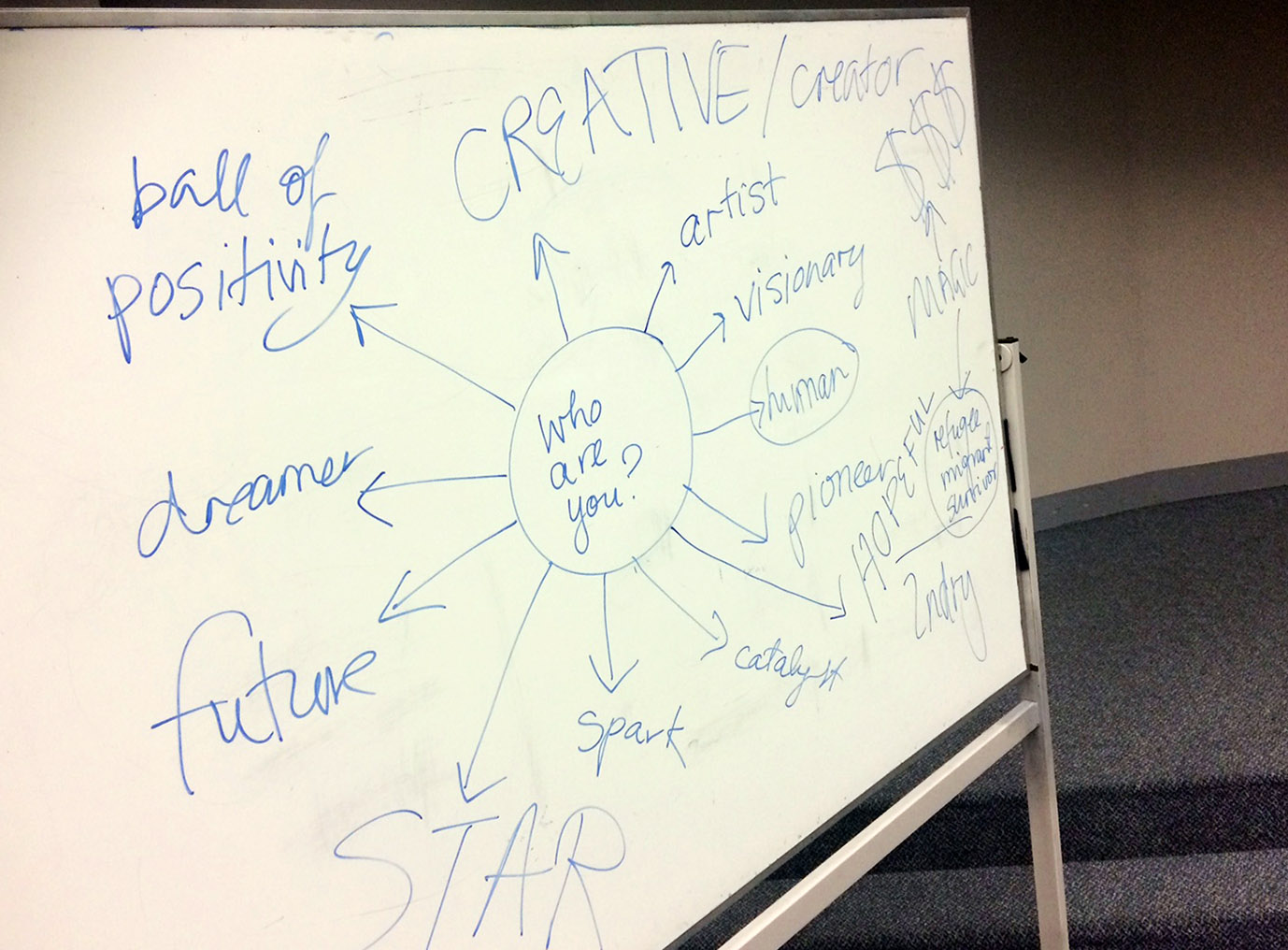 ---
A couple of other mind maps
I used this abstract-y one in my TED Talk to show how through the madness of the world (the squiggles) I still want those love, peace, contentment, courage, joy, laughter, wisdom and hope to still get through to my heart.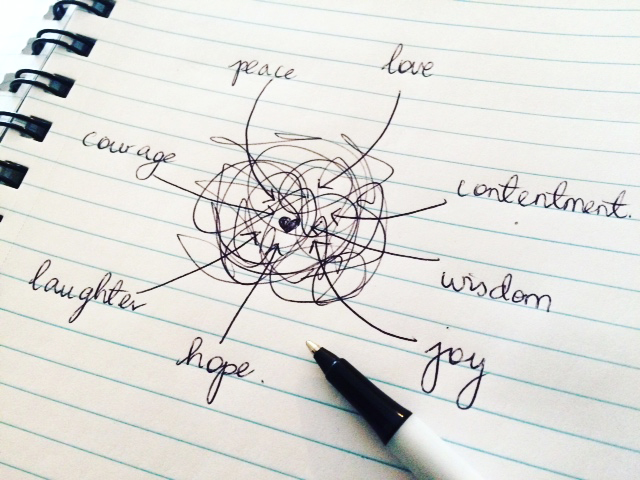 I drew this quick mind map for an old blog post about being a writer.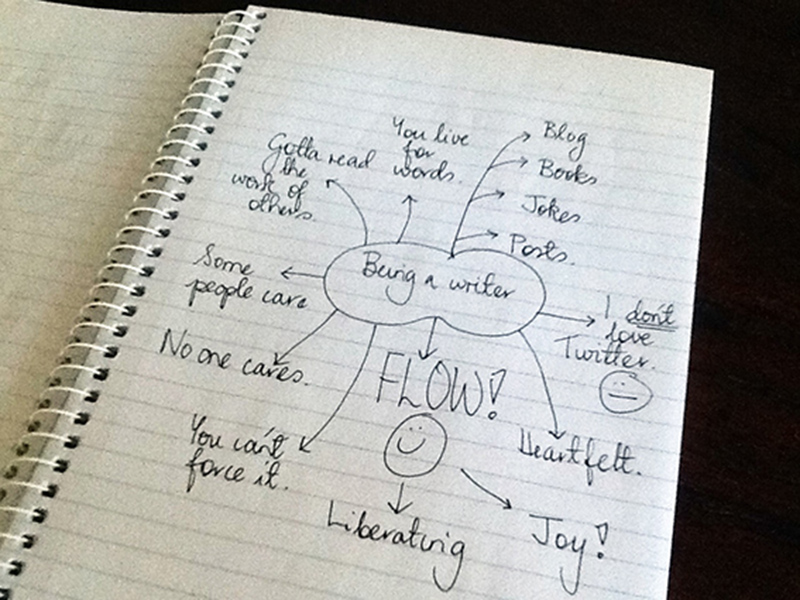 https://taku.com.au/wp-content/uploads/2018/05/Mind-Map-Workshop-with-Youthworx-Our-Voices-Filmmakers.jpg
960
1280
Taku Mbudzi
https://taku.com.au/wp-content/uploads/2015/08/takulogo.png
Taku Mbudzi
2018-05-10 22:38:53
2019-09-19 13:36:34
Episode 79 – Teaching Young Filmmakers How to Draw a Mind Map