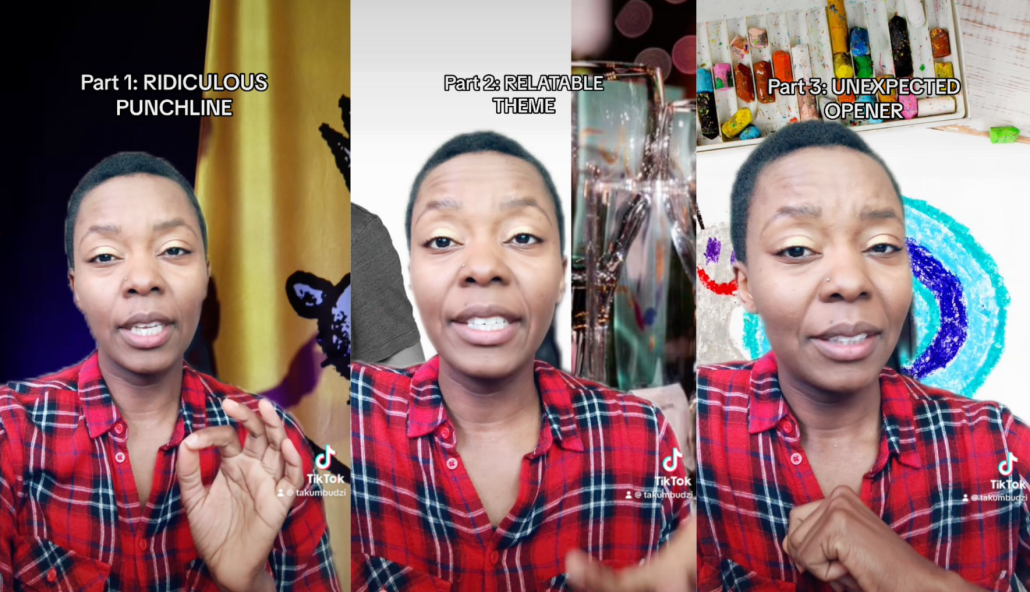 Hey everyone, a few of you have asked for writing and preparation tips for the open mic, so I've shared some short 1-minute videos on my TikTok.
The videos show how I write and structure my jokes for a 5-minute comedy set, starting with a ridiculous punchline, working around a relatable theme and throwing in an unexpected opener and a dumb question to provoke my audience.
Here are the links with the last one being a short snippet from the set that got me to the 2023 RAW Comedy State Finals in Victoria.
If you have any questions or wanna talk through anything, just let me know!
1. RIDICULOUS PUNCHLINE – https://vt.tiktok.com/ZSNdgJ85M/
2. RELATABLE THEME – https://vt.tiktok.com/ZSNdgUM9L/
3. UNEXPECTED OPENER – https://vt.tiktok.com/ZSNdg671b/
4. DUMB QUESTION – https://vt.tiktok.com/ZSNdbK8cF/
5. PERFORM TRANSITIONS – https://vt.tiktok.com/ZSNdgJNUf/
6. EXAMPLE JOKES – https://vt.tiktok.com/ZSNdghcbU/
---
See you at the show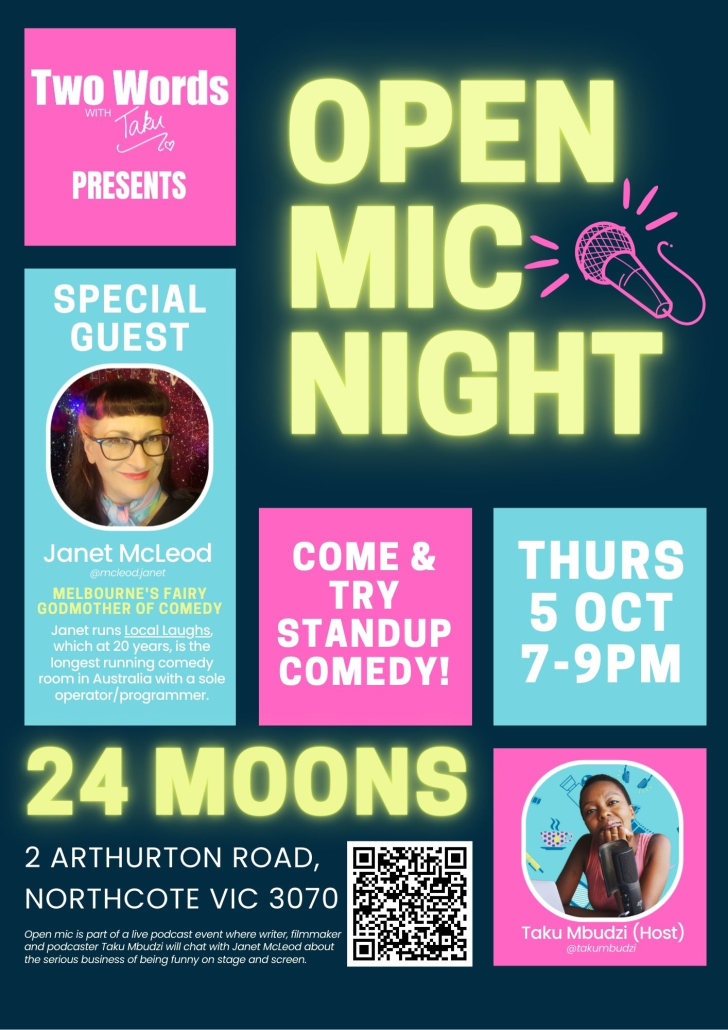 https://taku.com.au/wp-content/uploads/2023/09/Taku-Mbudzi-Comedy-Melbourne-Open-mic.png
1016
1769
Taku Mbudzi
https://taku.com.au/wp-content/uploads/2015/08/takulogo.png
Taku Mbudzi
2023-09-28 12:46:38
2023-09-28 12:48:55
How to write 5-minute comedy set for an open mic