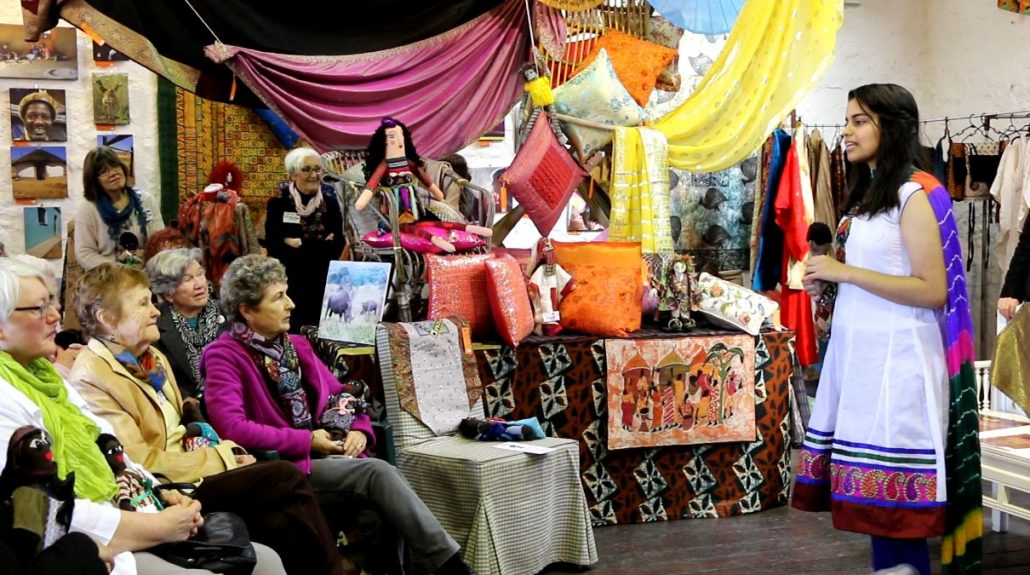 Parul Goplani is a young public speaker in Perth, Western Australia. In this video she gives her first public speech at the Uthando Project's 'World Families, World Textiles' Exhibition in Fremantle.
The exhibition features 100s of handmade dolls that are sent from Australia to the children of Kwa-Zulu Natal, South Africa – to communities affected by the HIV pandemic. (They have sent 55 000 dolls since they started over a decade ago!) This current exhibition also showcases textiles from around the world and handmade arts and crafts e.g. bags, cushions, stationery. Find out more at http://uthandoproject.org.
Parul's speech starts at: 3:55
Speech topic: experiences of childhood and play in India
Venue: Kidogo Arthouse, Fremantle, Western Australia
Audience: local community and craft group members, parents, children
About Parul
She was one of 19 participants in the recent Shout Out public speaking training program, run by the Multicultural Youth Advocacy Network of Western Australia (MYANWA) and the Youth Affairs Council of Western Australia (YACWA). Over 6 weeks I shared my public speaking tips and tricks with the participants, and they also learnt skills from other writing, media and PR professionals.
https://www.yacwa.org.au/shoutout/
---
Why was I there?
I was invited to open this doll and textile exhibition because I'm a big supporter of the Uthando Project. In this pic, I'm talking about my childhood and the toys I played with as a little girl in Zimbabwe. Lots of funny moments!