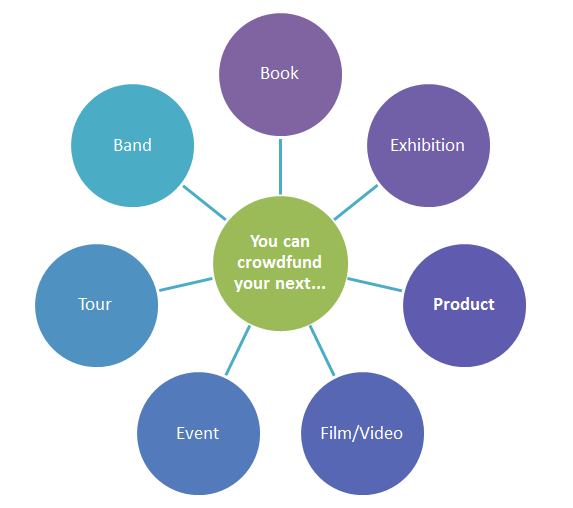 I finally decided to crowdfund my "Multicultural Me" idea via Pozible, and it is the best thing I could have done for my self-published, illustrated children's book. I have since been asked about crowdfunding in general and this post details why I think more creative people (and entrepreneurs) should try it.
(Background about my project: Two years ago I wrote a poem inspired by children I met after a school talk. I struggled to find a publisher in Australia – I would call up several publishers and they had too many children's books or were not accepting poetry submissions. I even attended writers' festivals trying to get an inside advantage…but to no avail. So I sat on this book idea for two years until it ate away at my soul and I decided to self-publish).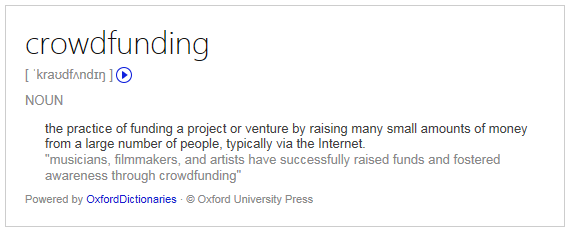 1. You're not the only person looking for the courage or money to make an idea happen
There are millions of other people looking to share their creative and/or business ideas with the world. They have similar stories of rejection, self-doubt and frustration. They, like you, just want to see their ideas realised.
Yes it is scary to put your ideas out there but crowdfunding is a safe platform where other equally scared people are testing the waters too. Everyone is so focused on their own ideas they genuinely do not have time or the heart to copy or steal yours. In fact, many want to support you!
 2. It will make you financially accountable and responsible for your idea
Creative ideas can cost a lot of money and that is a major hindrance for many. I did not want to get a loan for this book so I have been working and saving like a squirrel. If you do not have regular work or savings, crowdfunding gives the everyday "crowd" the opportunity to "fund" and invest in your idea. People can pledge as little as $5 or as much as they like to help you realise your goal.
When you start your campaign you have to say what you will spend the money on. You need to have a budget. You need to know what rewards/products/services people will get for their investment. It really makes you crystallise your overall idea.
Once you start planning and talking numbers it adds credibility and structure to your idea. All of a sudden, if Richard Branson stumbled across your idea and loved it… you know EXACTLY what you would do with his million-dollar investment.
You may not realise it but your crowdfunding campaign is the template for your overall business plan. (It is amazing how many artists and creative people do not have one). Your campaign will make you start planning for other options to fund and realise your idea.
3. It is an excellent market research opportunity
Creative people are full of ideas – crowdfunding lets you test them in a risk-free environment. You can control how much you share with the world and then you can watch and measure their response before you commit more time, energy and funds.
It can be the refreshing reality check you need. You are challenged to continually refine your idea – does it really make sense to your potential clients, customers or audiences? How can it be better?
You can even test the crowdfunding process itself – is it really suitable for your product, customers or audience? e.g. Some of my older supporters really struggle with computers and buying anything online, so they had to give cash to friends to submit pledges on their behalf.
4. It can open AMAZING doors for you
I really cannot stress this point enough – sharing your idea will make you visible to people who have been waiting for YOU. It will also introduce you to friends, circles and networks you did not realise existed in your city, country or overseas.
Your new campaign gives your family, friends and colleagues something to share with their networks. Family and friends will always be proud of you but all of a sudden you give them something tangible to invest in as well. The warm and fuzzy vibes are incredibly uplifting!
It will boost your confidence in yourself and your idea. All it takes is for ONE person to make that first pledge and you will be beaming. Trust me!
5. You will have fun, learn and ALWAYS succeed
If you are passionate about your idea you will enjoy the process of putting your crowdfunding campaign together. This is your (online) pitch to greatness and once you see the standard set by others it will make you create a good package.
You need to create your own measures of success BEFORE you start your campaign. You need to be realistic with your target amount – especially because you may or may not reach it. So what else are you looking to achieve apart from raise the money?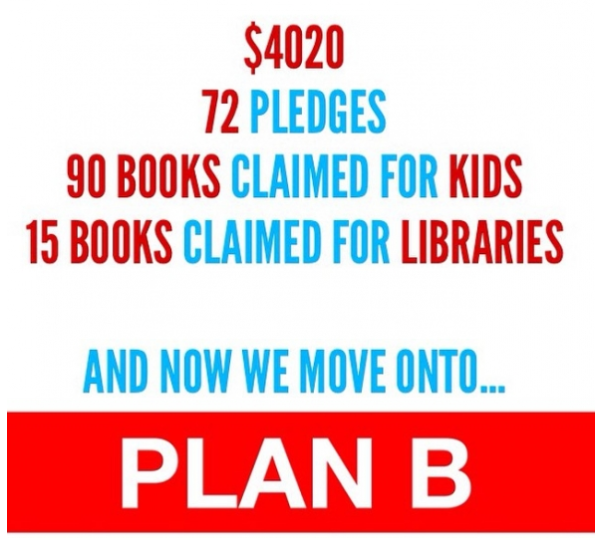 I raised $4020 (26%) of my campaign's $15 000 target but I can look back proudly and say my campaign did succeed. My other goals were to:
Face my fears and share a creative project online. (Yikes!)
Tell the world about my book and my vision for the children of Australia.
Start new conversations in schools, the media and my business networks.
Simply try crowdfunding and see what I learn from it.
Encourage other creative and entrepreneurial people to step out with me.
As I write this, "Multicultural Me" is well on its way to reaching the children who inspired it and I simply cannot contain my excitement.
Friends, I encourage you to step out with your ideas too – I cannot wait to pledge towards them.
All the best from Taku.