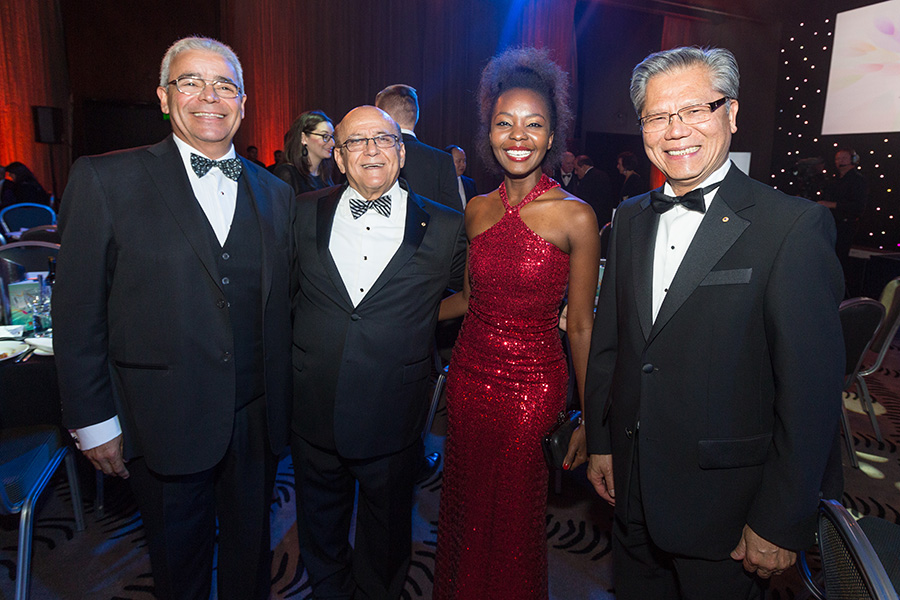 "The best time to plant a tree was 20 years ago. The second best time is now." – Chinese proverb.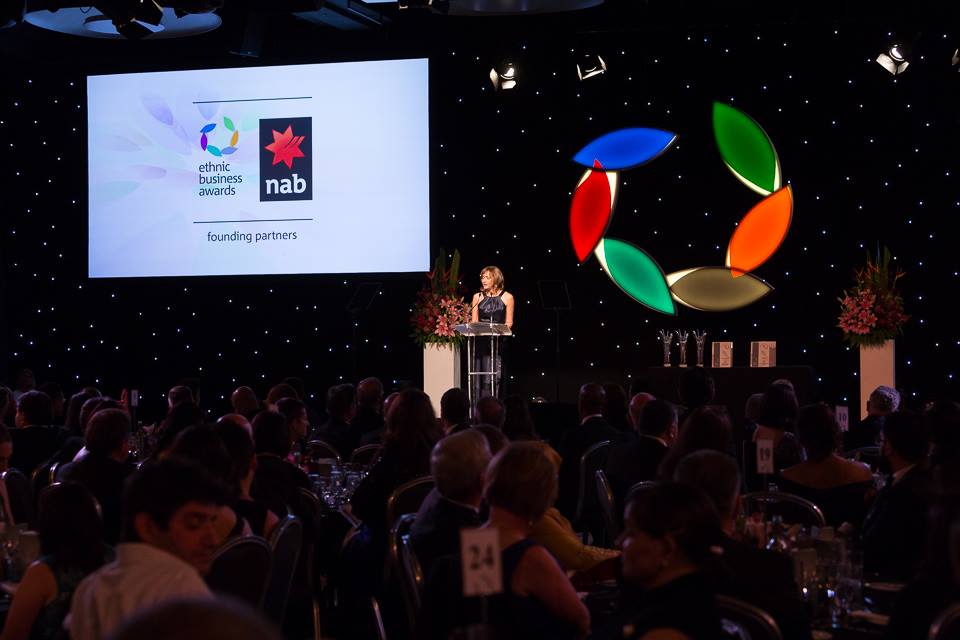 The room was decked out – full of dignitaries, government officials and multi-millionaire entrepreneurs. I had been invited to the 27th Ethnic Business Awards (EBA) gala dinner in Adelaide and I was mesmerised by the stories I heard and inspired by the people I met.
The Ethnic Business Awards were started in 1988 by Joseph Assaf AM and are now Australia's longest running business awards program. Every year they celebrate diversity, multiculturalism, and the achievements of indigenous and migrant entrepreneurs in Australia.
Here's what I learnt from this year's EBA finalists and winners:
Starting your own business is an act of courage
Bravery, courage, guts! You need this to be in business because you have to be willing to fail (sometimes publicly), have setbacks, have doors closed, be broke, endure sleepless nights and have strained relationships…before, whilst and after your dreams are realised. It takes bold courage to still sign up for that!
Family and friends are crucial
It is a blessing to work with your family and to be able to provide for them.  We should first look within our own family and friend networks for business partners, sponsorship and support.
Your idea must be motivated by love
It's quite simple really. You have to love your idea or product, the people you work with, your clients and customers, your suppliers and yourself. It doesn't always need to be openly declared but people at all levels of your business interactions can tell. Having love as the centre of your business completely changes how you deal with everyone…it reinforces passion for your business, understanding, respect, patience and humility.
Less is more
You don't have to start with everything at the same time. You can start with one small idea and then you let that grow organically into whatever it will. (A special thank you to my business advisor Andrew for reinforcing that in my business plans!)
Have a plan
If in business, you need a (business) plan. An overarching plan structures your efforts and helps you keep focused. It is easy to get distracted when you are unclear about your priorities. A good plan ultimately saves you energy, time and money!
Start-up capital
Be smart and creative about how you source the funds to start and sustain your business. You need to tenaciously seek partnerships and collaborations with the right people.  Out of that can come unexpected opportunities.
Keep it moving
It's so easy to get overwhelmed by comparing your business status to that of others who have forged ahead. Perspective, perspective, perspective! They once were where you are now and good things take time to build.
Enjoy the fact that you are still growing as it makes your story that much more interesting by the time you start reaching your milestones. If you're young, don't compare yourself to those who have been running businesses for as long as you have been alive. (Seriously, it's not worth the stress!)
Give yourself credit for trying
It sounds immodest but you have to celebrate the fact that you are trying. That in itself is priceless. Many give up on their dreams or tear the efforts of others down. But when times are toughest – no capital, no customers, bad reviews, low motivation etc – just step back and give yourself credit for even stepping out and trying.
Ask for help
You simply can't, don't and won't know everything. Be willing to ask for help…and be willing to receive it too.
Use your business to do good and help others
You know how hard it is to start, how hard it is to get help…so what are you (and your business) doing to help in your community? What ways are you sharing your wisdom, heart and experiences to encourage, mentor and support others?
Always carry your business card
A person gets home after they have met you. They are clearing their handbag or their pockets, and your business card falls out. In that moment your name shines again and they remember you. Hopefully they call too! (Food for thought: where are your business cards and do they make you memorable?)
Be yourself
Sounds silly but it's important to honour the true story and purpose of your business. You can enjoy it so much more when you are honest with yourself and manifest that through your products and services. People will respect and be inspired by your authenticity, and that's what will make your business memorable.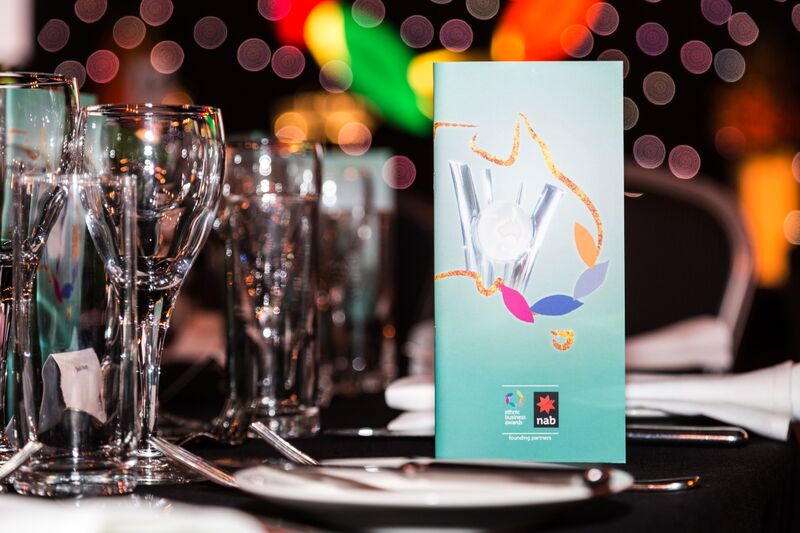 See all the official photos or watch the full broadcast of the 27th Annual Ethnic Business Awards Gala Presentation Dinner:
 SBS One: Saturday 14 November 15:30 to 17:30
 NITV: Saturday 21 November 19:30 -21:30
 Aurora Community Channel (Channel 183 on Foxtel)

Saturday 14 November 20.30 – 22:30
Sunday 15 November 12:00 – 14:00
Sunday 15 November 19:30 – 21:30
*A special thank you to Ingrid Hocking Couture for making me feel like a goddess in this red design at the awards. Photo courtesy: Ethnic Business Awards.