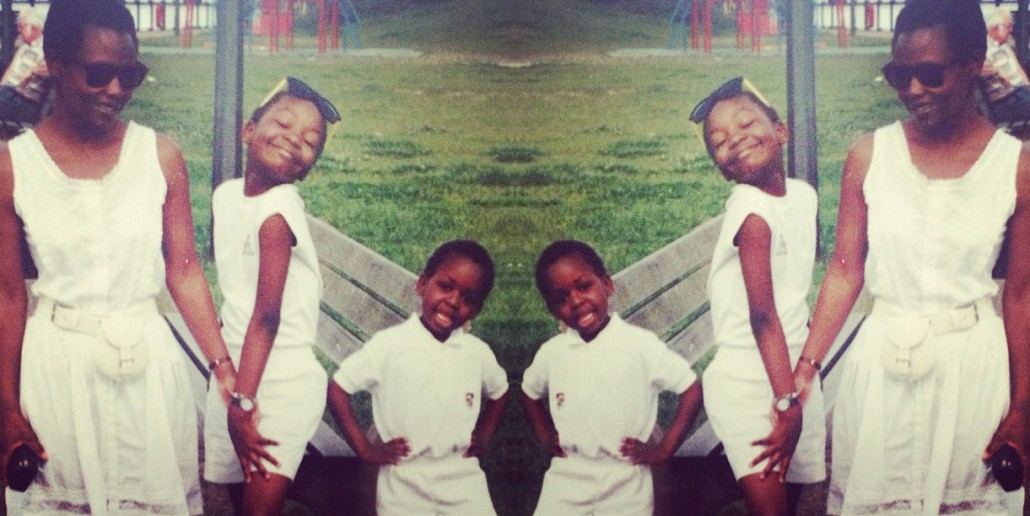 "As a little girl, I always knew I was different." – Oprah Winfrey
I almost leapt out of my seat and shouted, "Amen, halleluia!" when she said that. When I was a little girl growing up in Zimbabwe, I knew I was different. Everybody knew it too and my nickname amongst my parents and extended family was "Showy-Showy". Everything that came out of my mouth was always a speech or a performance.
I don't recall when I first came across Oprah as a child. All I know is that by the time I left high school I wanted to be like her. I'd spent my whole school life very active in speech and drama, music and dance, Eisteddfords, debating and Toastmasters. To me Oprah was the epitome of what a speaker and performer should be.
At 19, I left Zimbabwe alone and came to study architecture in Perth, Western Australia. Thirteen years later, I'm finally pursuing my original childhood dream to speak my heart out.
---
Let's put aside that she is THE Oprah, a renowned broadcaster, successful businesswoman and generous philanthropist. Last night, when she spoke on that Perth Arena stage, here's what I learnt from her as a keynote speaker.
Bring your full, unapologetic self to the stage
When she stepped out on stage we just knew she had arrived. She knew why she was there and the love and joy she exuded was palpable.
Wear yourself
When you're a female keynote speaker, an outfit can make or break your confidence on stage. You have to wear what represents you and what makes you feel comfortable. When Oprah first stepped out in her long white skirt with the train, I thought, "How will she tame that train?!" In one story she re-enacted running around a track field and I almost fainted, worrying she would trip and fall. But Oprah wore herself. She knew she could make us believe she was running and that skirt and those heels were not a hindrance at all.
Be prepared
Oprah's speech was 2 hours long and you could tell she was well prepared to deliver her message. Her graphics cued well, she segued from topic to topic effortlessly and she had every ear listening from start to finish. Preparation is everything.
Tell heart stories
No matter what your keynote speech is about, people want to know if you know or understand what they are going through. Oprah talked extensively about how everyone in the world wants to be validated. When you tell real heart stories, the ones that are a little tougher to bring out, the ones about the uncomfortable and challenging times in your life, that's how audiences can connect with you. They will hear you because they will believe that you hear them. It took me a long time to realise this in my own work in Perth. I didn't understand why people always wanted me to talk about the challenges I had experienced as a migrant moving to Australia. But now I get it. When you tell tough heart stories, how you worked, persevered, prayed through your challenges…you give your audience the gift of hope.
Be grateful…and gracious
Share news about your achievements, successes and milestones as a way to encourage others to be grateful for theirs. Oprah was gracious and humorous in her speech. She knew we already knew, yet she instilled humility and mystery into her presentation by not spelling it out for us.
Humour is essential
If you cannot laugh at life or at yourself…yikes! Keynote speaking may not be for you. Often it is the simple things like a well-timed pause, a facial expression, impersonating a loved one or whatever it is that makes you laugh that will win an audience over. Find the funny gems in your experiences and challenges and share them boldly – sometimes that one little chuckle is all that one person in your audience really needs. Note: humour should never be forced though.
Know your audience
She knew how to speak to us as Perth people. As Australian people. As people. I love that she asked all the men in the audience to stand up, then thanked them for being there. She knew full well that some mayn't have been there by choice and then she used humour to address that.  Again, a great opportunity to validate every member of her audience.
Tell us what you're reading and who inspires you
Books are life! If you have read something good, share it with your audience. One quote, one image, one name can be all that someone needs to spark their curiosity and who knows where that could take them. She quoted and referenced Dr Martin Luther King, Gary Zukav and Maya Angelou to name a few. When she recited Derek Walcott's poem "Love after Love", the whole arena went quiet.
Use dynamic images and footage
I would have passed out if Oprah rocked up with an 85-slide PowerPoint presentation. No! Her presentation was visually engaging and there was a great balance between her speaking and how she used photos, video, film, music and calligraphy to complement her message. It was wonderful and creative. (There are still ways to make PowerPoint or Keynote work for you!)
Your vocal delivery should be able to stand on its own
Perth Arena was packed and there must have been 100s of people who couldn't see the big screens, let along Oprah herself. She knew that so she spoke, she sang, she whispered, she exclaimed, she used accents, she enunciated, she recited, she paused, she preached, she laughed, she prayed, she gasped, she questioned and she listened. The range in her vocal delivery was remarkable and if the lights had gone out, the impact of her message would have been the same.
Lastly, always leave a gift
No Oprah didn't give us cars! She simply left us with the gifts of love, light, friendship and hope. We can share these every day in our lives and we don't have to be Oprah or public speakers to do so.
Thank you Oprah, onwards and upwards for us all!
From Taku