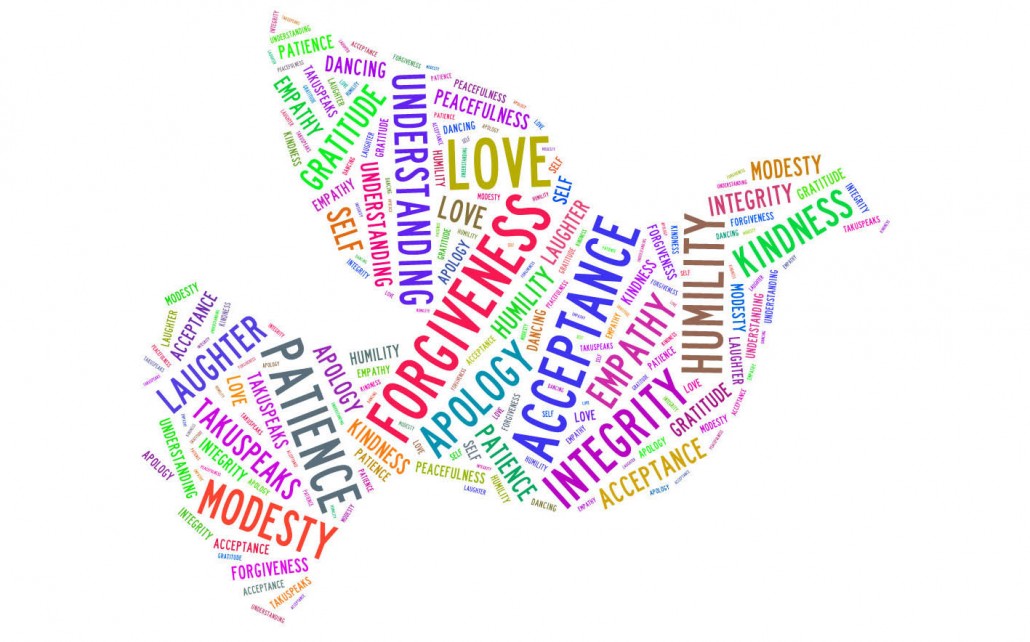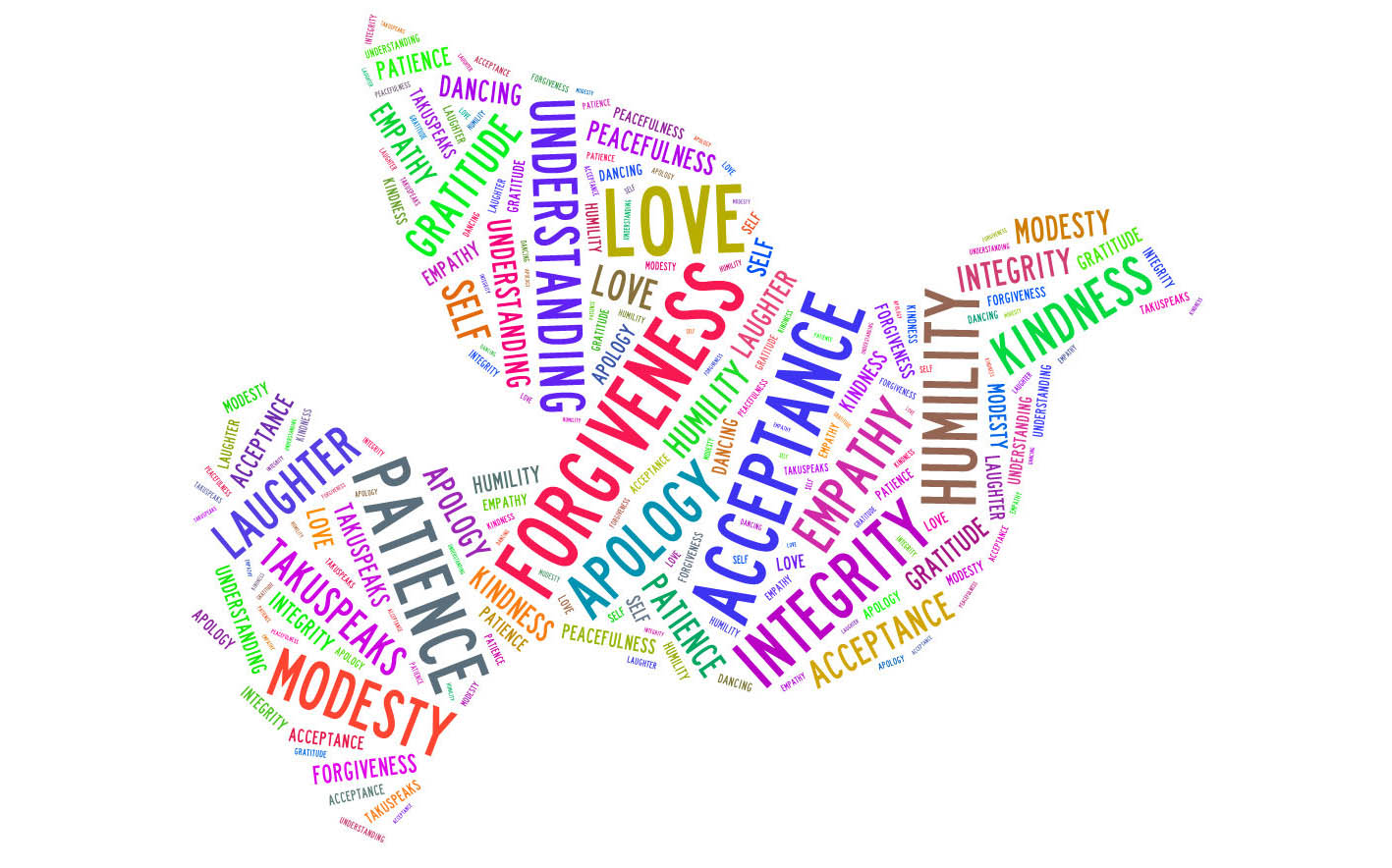 "Forgiveness is not an occasional act, it is a constant attitude."
― Martin Luther King Jr.
The other morning I had a major reality check when I heard Julia Gillard, the former Prime Minister of Australia, speak at a women's business networking event.
Four years ago I was so upset when she took over from Kevin Rudd – not because I actually understood the politics of it all, but because I thought it was mean and she had made a grown man cry on national TV.
As I heard her clearly explain her rationale for the takeover, my heart sank with each word she uttered. When she then told us how to deal with critics in the media, our workplace or everyday lives I could not sink low enough into my seat. I had unfairly judged this woman!
Julia is a phenomenal person who has/is still achieving great things. She is passionate about the very same things as I am – empowering young people and education. In the past I had not taken the time to really listen to her – instead I participated in inane conversations about her hair or attire.
I felt awful and suddenly felt compelled to apologise to her.
So I tweeted her.
It was scary and humbling and liberating.
And I did it not expecting a reply.
I just needed to do so and it felt right.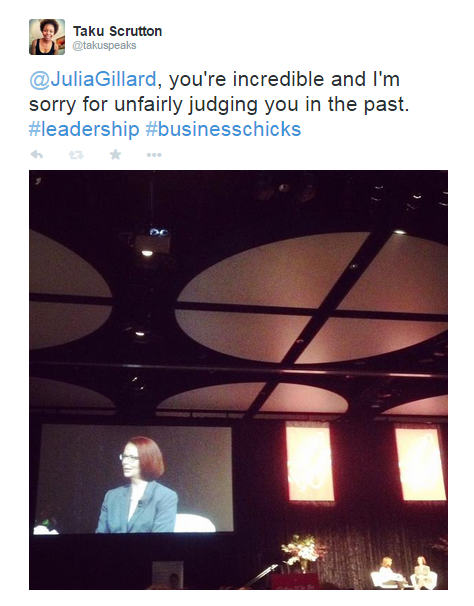 But then this odd feeling of remorse lingered on that day as I started reflecting on the people I had judged or mistreated in the past. It felt like a curtain was lifted from my eyes and the next day I woke up in a ball of tears!
I did not want to start my day on a low note and I literally needed to cheer myself up. So I started writing a list of lessons about forgiveness that I have learnt or still need to learn and practise. With each one I wrote it was more and more cathartic and I could literally see where I had gone wrong and where I wanted to improve in the future.
I have opted to share a few spotlights in my life and what they taught me. Most of the lessons speak for themselves and I hope they resonate with you too.
SPOTLIGHT: When someone has wronged you and they do not apologise

You know that hot fury you feel inside when you know someone has wronged you, they know they have wronged you and then they act like nothing is wrong and want to continue on their merry way?
Oh hell no!
My most trusted mechanism for years was to put people in the "freeze zone". I would literally just shut down or shut out the people who had hurt me because it saved me from having to deal with them and my unresolved feelings. It was so simple to delete their numbers, unfriend them on Facebook, give them the silent treatment and simply erase them from my world.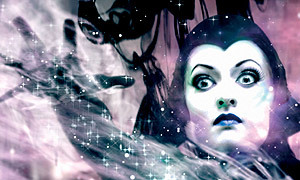 But time and time again it didn't work because I hadn't really forgiven them and I was still harbouring grudges.
I kept waiting for apologies that never came.
It took a lot to finally decide I do not want to be angry at people so I had to forgive and let past pain go. Instead of angrily freeze zoning, I was able to set up clear boundaries for myself and focus on the positive people and things on my life.
Forgiveness has given me the strength to still interact with many of these people in ways that astound me. I look forward to seeing how I keep growing in this area.
Find the courage to say what has upset you. Sometimes people genuinely do not realise they have done so.
Do not assume the worst about people or their intentions. People are not perfect, they forget, make mistakes, get tired, get stressed, hormonal, hungry, change plans – life happens!
Accept that apologising is not an easy thing for some people to do.
Forgive without expecting an apology from the person who hurt you.
Forgive before you receive an apology – if you get one it's even more beautiful.
Forgive and reassess/reaffirm your own boundaries. You don't have to forget.
Do not freeze zone people as that has angry, spiteful and malicious vibes.
Focus on the good people and things in your life.
SPOTLIGHT: When someone has wronged you and they DO apologise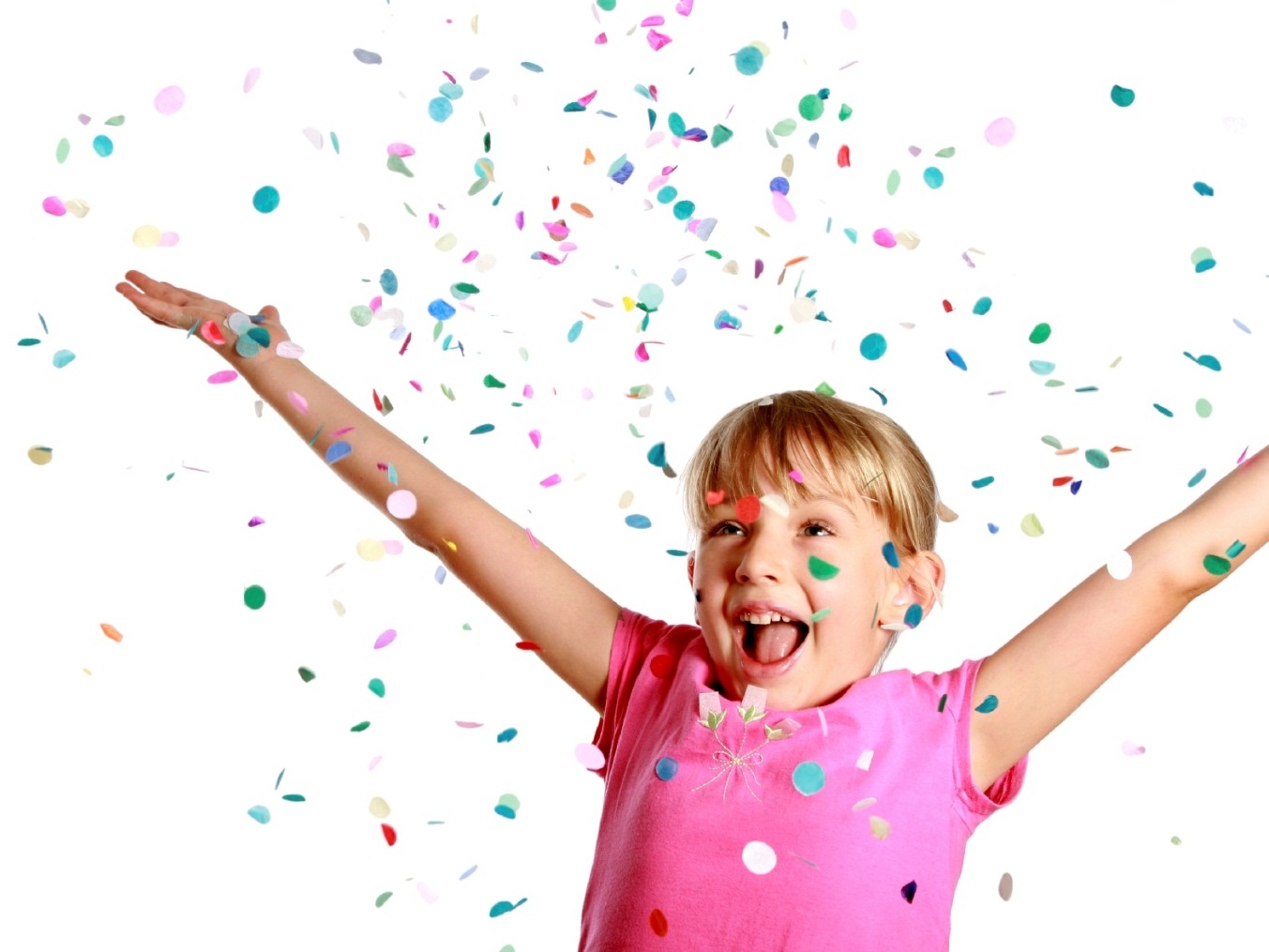 A couple of years ago a girlfriend got very upset at me for something that she later realised I had not done intentionally. I was not happy about being unfairly accused so I stood my ground and let her know. Eventually after much heated exchange she apologised. And only then did I begrudgingly apologise too. Do you think that fixed it?
Nope…I got on my high horse and continued to analyse and re-analyse why she was wrong and kept telling her about it. Apologising is such a delicate act and of course she did not want to (nor deserve to) hear me harp on about the thing she was already feeling bad about. She soon pulled away and the friendship was history.
Understand the person's character before reacting. If it is something out of character then be quicker to forgive.
Understand the person's situation before reacting. Often if you are compassionate enough you can read beneath the surface emotions.
Accept responsibility for your part in the issue or misunderstanding.
Keep the issue in perspective – do not let it cloud everything and everyone else.
Do not get self-righteous, even if you really have been slighted.
Take time out if you both need some breathing space.
Say sorry without expecting the other person to say sorry too.
Make it easy for people to apologise to you. You do not need the big brass band on standby.
SPOTLIGHT: When you have wronged someone, you apologise and they still pull away from you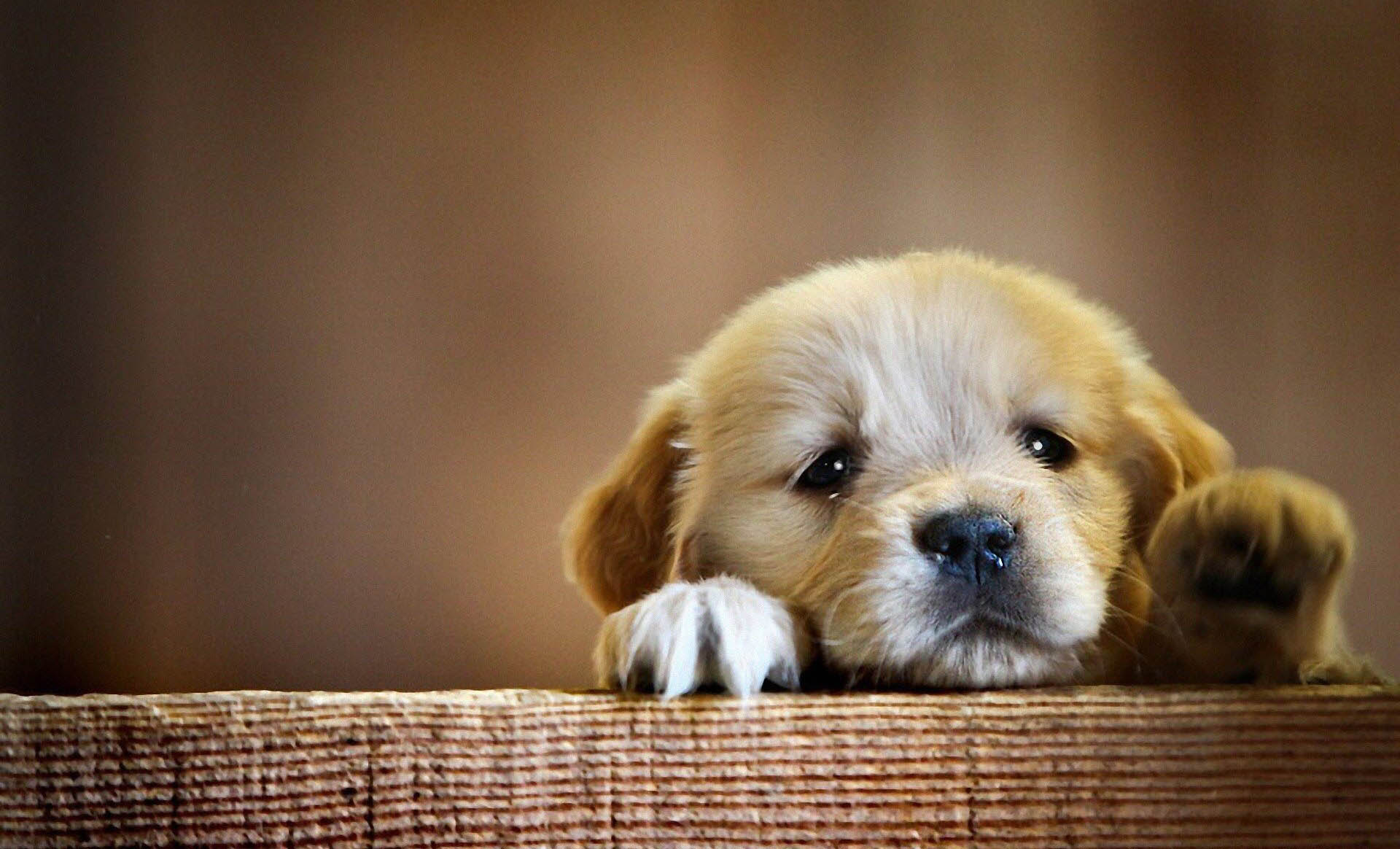 A couple of years ago, I had a few emotional things happening in my life and I would relate my woes to one very close friend. It got to a point where I sounded like a broken record. Every time I saw my friend, I would drone on, boss her around to help me with favours, and then drone on some more about my life. I really wasn't a fun friend to be around and in due course she pulled away. By the time I realised she didn't want to be my friend any more it was too late. I felt awful so I sent her emails and messages apologising for my behaviour, but it did not fix anything. She was n0t interested. She had freeze zoned me!
It took a while to forgive myself for how I had behaved towards her and others when I was not coping with my own issues. The guilt was sometimes unbearable! I was finally able to assess my coping mechanisms and it helped me manage the way I still share with my friends today.
It also truly taught me that apologising is not a quick fix as I first thought it would be. Though it was heartfelt, I thought it would wave a magic wand and then we would go back to normal.
Work out the lesson in the situation.
Forgive yourself first if you have done the wrong thing.
Do not say sorry or forgive just to seek approval.
Apologise freely without expecting forgiveness or for your apology to be accepted.
Accept that forgiveness does not come easily to some people.
Accept that things will not go back to how they were.
SPOTLIGHT: When you have wronged someone, you apologise and they love you more

Last year a friend of mine needed to move house urgently. The apartment next to mine was vacant and I recommended my friend apply for it. The process was under way when in a moment of panic I realised I did not want to live that close to my friend. So I suggested he not move in anymore. The way I did it was atrociously rude and selfish. Long story short, my devastated friend found somewhere else to stay and all was okay.
The scale of what I had done soon hit me and I needed to apologise. My friend candidly told me how I had made him feel, what I could learn, how it made him question my friendship etc. I was astounded when he then said he had forgiven me. It was too soon, too easy and I did not believe him so I kept apologising just to reinforce it. Over time I actually saw through his actions, his continued genuine friendship and love that he really had. It completely humbled me and our friendship has grown phenomenally since.
Treasure the people who can be honest with you when you are wrong.
Keep the dialogue flowing even if it is a little awkward. Eventually you will have to apologise for the healing process to start.
Keep sharing and showing love.
Accept forgiveness readily.
SPOTLIGHT: When you have wronged yourself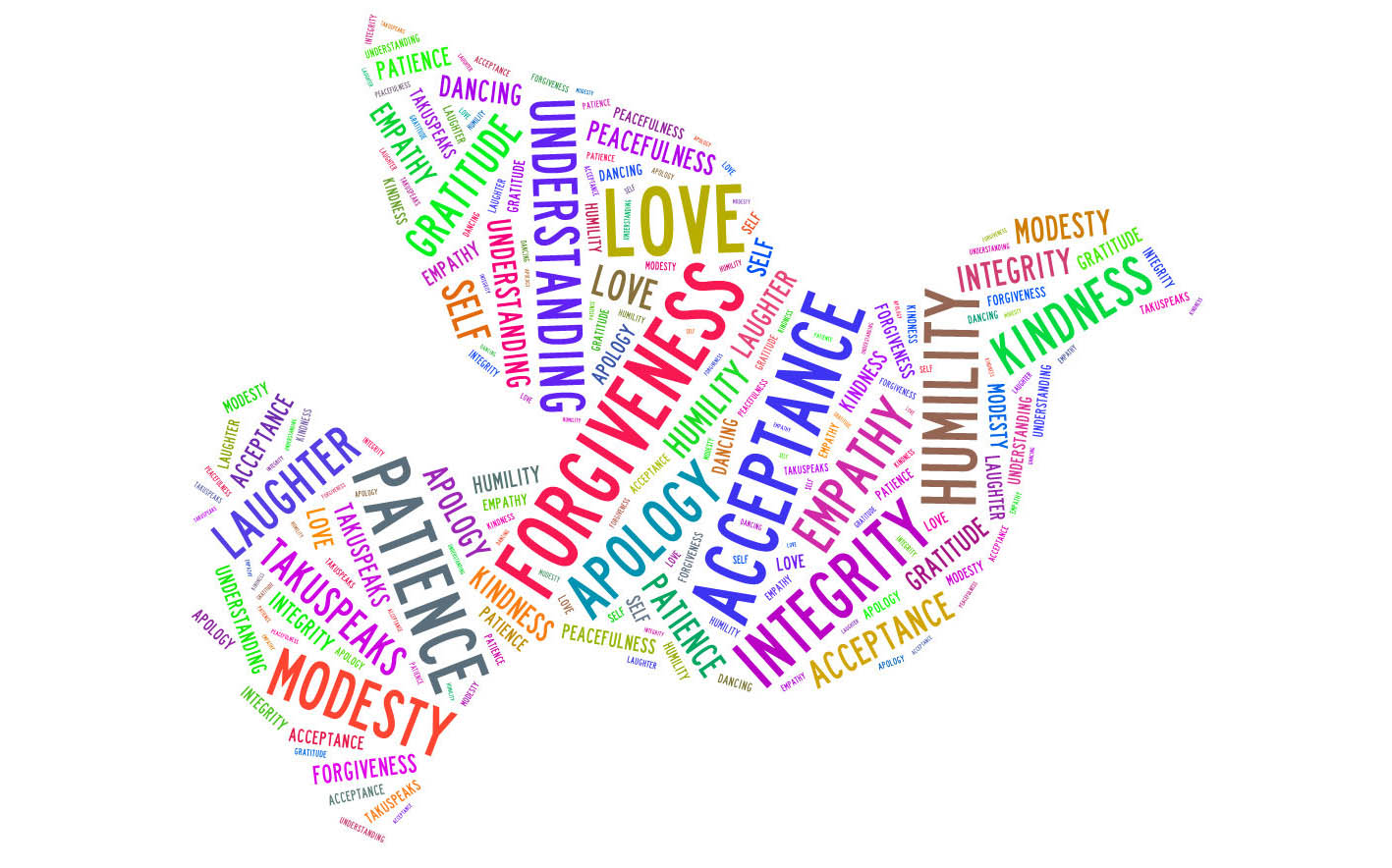 I have some stellar cringe-worthy moments when I have embarrassed myself, let myself down or repeated mistakes I know I should not have. Awful business meetings, terrible presentations, awkward discussions with celebrities, crazy auditions, embarrassing first dates, ridiculous talk-down-to-you conversations, shameful gossip sessions, uncomfortable breakups, weird hairstyles and the list goes on! Simply put…a little modesty, humility, integrity and thought would have done me SO much good in those situations.
Some of these examples are as recent as last week – but I can be kinder to myself every day knowing I am still trying to be a better person. Every day I can consciously change my (re)actions to myself and others.
Take time out and find the lesson in that encounter or situation.
Forgive yourself and work out how you can grow.
Accept who you really are and what you truly stand for – DO NOT apologise for that.
Accept that you cannot be perfect and will make mistakes.
Accept that you can change and so can other people.
LAUGH OUT LOUD at yourself – you simply have to.
I would love to hear your thoughts and feedback – we really are in this together!
Lots of love (yes, really),
From Taku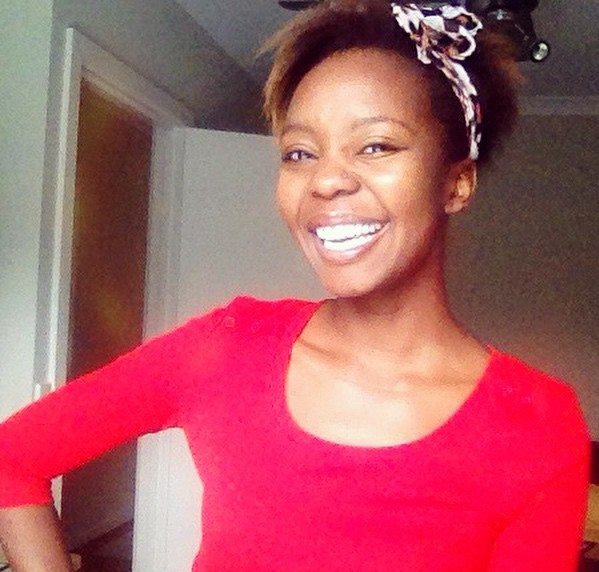 Image references: Cinema banana, pixgood(dot)com, grifginhalstead(dot)co(dot)uk, Thegloss, Youwall, Kannadigaworld
---