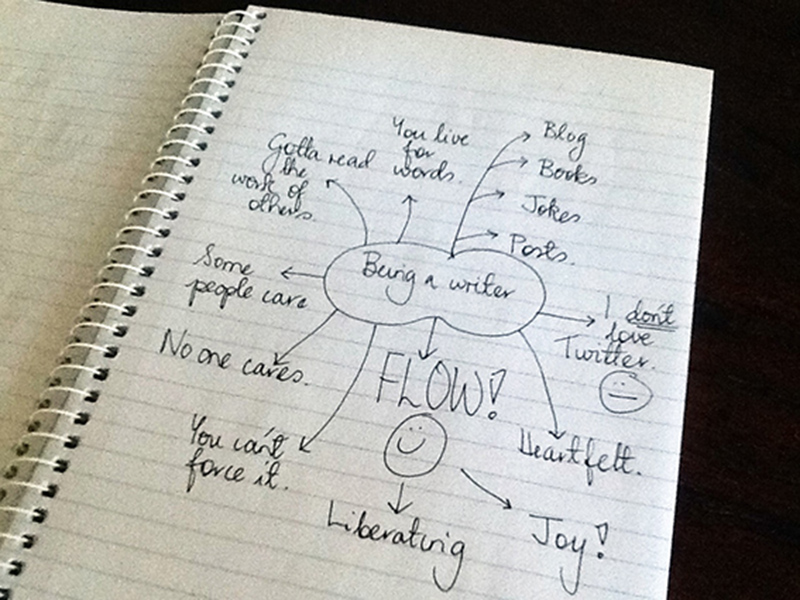 "It is when we act freely, for the sake of the action itself rather than for ulterior motives, that we learn to become more than what we were." ― Mihaly Csikszentmihalyi
I am a writer and I can't live without writing. I finally published my first book this year and since then people have asked me how they too can become writers, write books or start their own blogs. Yikes my friends! I do not have all the answers, but here's what I am learning about being a writer and writing books so far.
---
I have started this post in the way I always start my writing…with a mind map. My mother, an organisational psychologist, taught me how to mind map when I was still in primary school. I still find it the best way to organise my writing ideas and see everything as a whole.
You've got to read the work of other writers
I can't write without reading and I can't read without writing. The two go hand in hand for me. I learn daily about life from reading the work of other authors, poets, writers, bloggers, journalists etc. We are surrounded by words every day! Reading and appreciating the works of other people informs my work. I'll probably have to write a separate blog about the writers I admire.
If you love books, check out my favourite blog Brain Pickings by Maria Popova: www.brainpickings.org
You live for words
I constantly have words jump at me on the streets, from billboards, in the newspapers, on my phone etc. I love them because they add a rich texture to how I communicate with my loved ones and the world. I can't imagine being unable to read, write or express the words I see around me.
If you love words and humorous wordplay, check out my favourite page on Facebook Grammarly: www.facebook.com/grammarly (5 million fans is nothing to sneeze at!)

What do I write?
I am proud, excited, humbled and just happy about the writing I have published and shared with the world in the last few years.
Blog
I was terrified to start my own blog because for years I hadn't known what I would write about. The real freedom comes from writing exactly what is on my mind. The moment I stopped filtering and editing myself, for the sake of what I thought the world wanted to hear from me versus what I wanted to share with the world – amazing! I always worried that I wouldn't find the content or material to blog consistently or regularly but I've even surprised myself with how organically it has grown. It just feels like home – best feeling!
I discovered the Wait but Why blog a while ago. Their candid humour and silly stick men sketches has been their key to global success. Try not to chuckle as you read their blog post "11 Awkward Things About Email"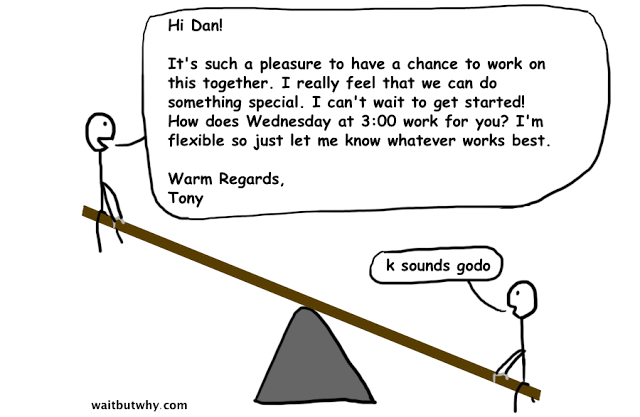 Books
I have many book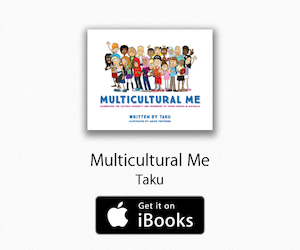 s that have been sitting on my heart for years. Years I tell you. Fear held me back for too long. The biggest hindrance was the constant worry of whether a big-name publisher would love my work enough to publish it. Wow, the rejection was quite confronting for many years. I'd walk into bookshops and libraries and feel a little more dejected. Then it got to a point where my books started visiting me in my dreams.
I just decided to publish them myself and that…that…is a true joy I cannot describe. Publishing my children's book Multicultural Me has challenged and stretched me in new creative and entrepreneurial ways.  Now those other books have calmed down in my heart because they know they will see the light of day after all. (I'll blog about self-publishing soon because quite a few of you have asked).
Jokes & Stand-up Comedy
This year I started dabbling in stand-up comedy and I love it so much, it's scaring me. When I impulsively entered Australia's RAW Comedy Competition, I suddenly had to put structure and backbone to my humour and jokes.
Stand-up comedy is the most exhilarating creative writing experience and the added bonus is being able to perform the jokes I write. I'll keep you posted on my comedy shows in 2016.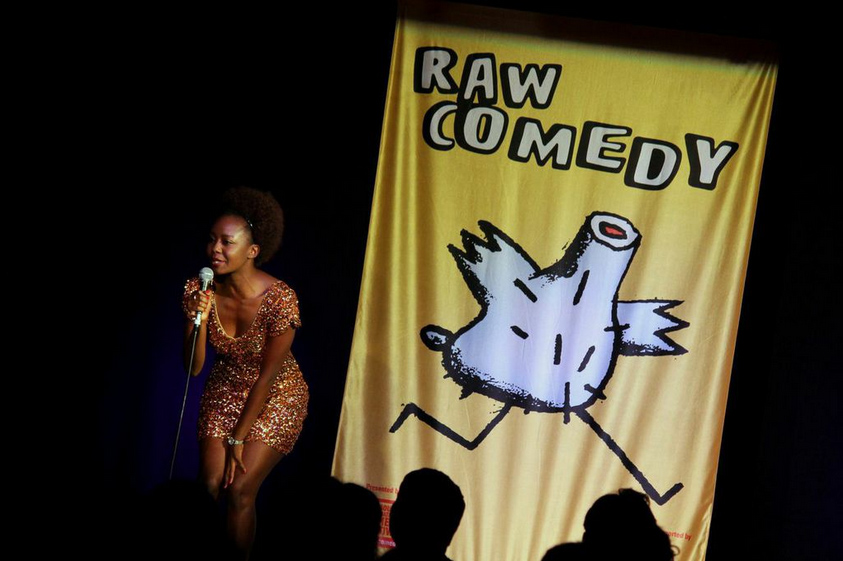 Social Media Posts
I am most active on Instagram. I love it because it is visual, simple and clean. I capture the things I see in my world, speaking about them through my photos and status updates.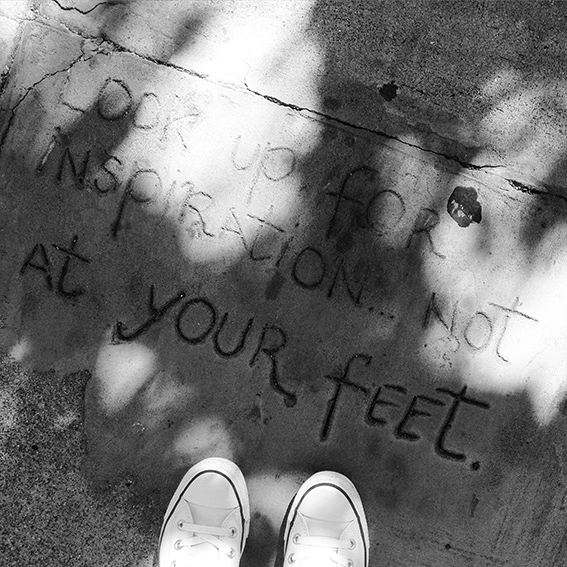 I have also started posting more on LinkedIn and it has been great to connect with different audiences, as well as read the posts of entrepreneurs and business leaders around the world.
I love and enjoy that my blog site is my writing home. When inspired to write a post, I put it there first and then share via my social media outlets. It just feels so much better that way.
I don't love Twitter
I may be the only writer who doesn't love Twitter and I am definitely okay with this now. I've tried to love Twitter but sometimes I feel like the kid in the playground standing alone by the swings whilst everyone else is on the merry-go-round. I remember being at Perth Writers Festival one year and local author Annabel Smith said that you have to pick your one social media platform and stick to it. Instagram it is!
Some people care – so keep writing!
I write what's on my heart and am inspired by the "power of one". If one person likes it, is moved or encouraged by it, then that's enough. Every time I share my writing, that first one person is me. Taku. Anyone else liking my writing is a big bonus.
I am, however, constantly humbled, surprised and pleased by how many people do care about what I write. They show their care in such wonderful, different and eye-opening ways. When school children make me cards or write me letters it really blows me away! Wow.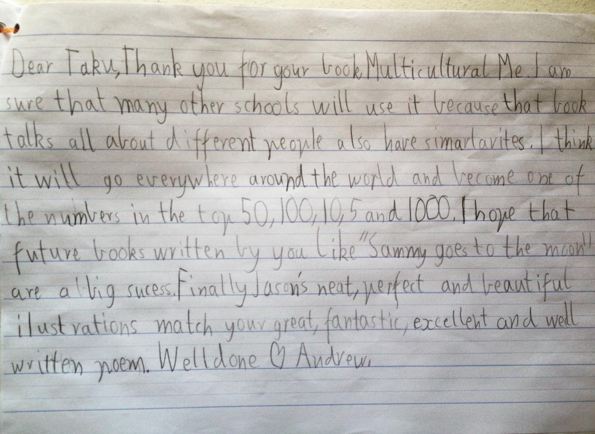 But that is not why I write. Don't be a writer for the glory, adulation or feedback – you will be disappointed.
Keep writing because some people care, they are waiting for your stories, they need your words, how you string them together and how you articulate what they are seeing in their own worlds.
No one cares – so keep writing!
This cracks me up! Knowing this is just magic and gives an extra layer of freedom to my writing.
No one really cares if you write or not. In the grand scheme of things, people are busy living their own lives and chasing their own dreams. Seriously, don't take it personally. People are equally passionate about things that are not on your radar.
No one really cares if your work doesn't make sense, doesn't conform or isn't perfect.
No one really cares if it has grammatical or spelling errors. (Okay, this could be argued ad nauseum)
No one really cares and that is exactly why you should publish your work anyway. (Also refer to above-mentioned point "Some people care")
If you're not feeling confident about your writing, read one of my favourite books Show Your Work! by Austin Kleon http://austinkleon.com/show-your-work/ (Photo c/o Austin Kleon)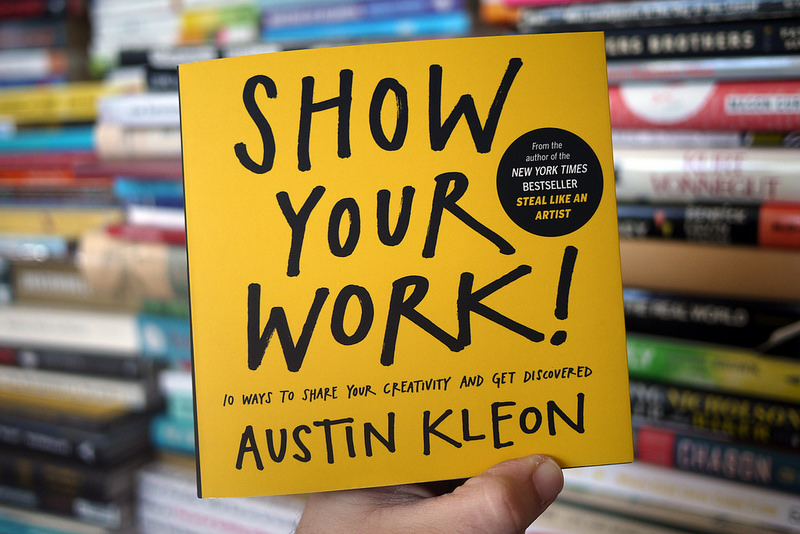 You can't force it
In the past I tried to make some of my writing match what I thought people wanted to read or hear. Nah. It just didn't work. You can't force the writing. You also can't force how you connect with your readers…that is in their hands. You have to be your most honest self when you write and more often than not, people will connect to you in that way.
I also find I can't force myself to write if I am not quite in the zone. Right now I'm working on my second book due in early 2016 – I've had severe writer's block the closer we get to Christmas. I have decided to leave it for now, because I know the mojo will be back in the new year.
Flow
"In positive psychology, flow, also known as the zone, is the mental state of operation in which a person performing an activity is fully immersed in a feeling of energised focus, full involvement, and enjoyment in the process of the activity. In essence, flow is characterised by complete absorption in what one does." – Wikipedia
I read about it for years and now I get it. It's real and it's magical. I get it when I'm speaking on stage or writing. It is liberating and the source of my joy.
Be a Heartfelt Writer
People write for many different reasons. I write because I am happy and I wish to share the real stories that have brought me to this place of creative freedom. That creative freedom is starting to make my personal, career and business dreams come true.
I write my heartfelt truth and that's the legacy I'd like to leave behind for my loved ones and the world.