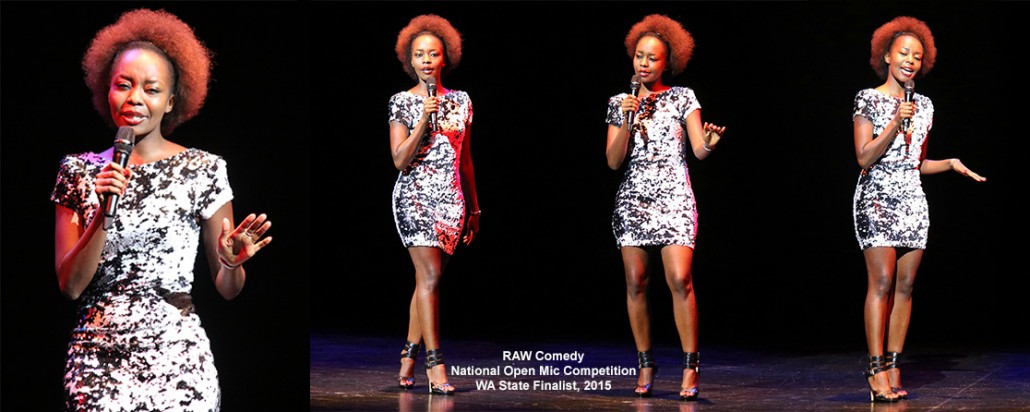 Last month I decided that my next bold goal was premièring my one-woman stand-up comedy show.* Well, I'm still working on that but in the meantime I've decided to enter the Next Gen Comedy Competition during Perth Comedy Festival.
The Perth Comedy Festival and Vulture Culture are looking for WA's best up-and-coming local comedian. The event is based on audience vote and participation, meaning YOU get to decide who is the best in the West.
Come and have a laugh with me during Heat 4! If I make it through to the finals then that show is on Sunday 15 May from 6pm.
Heat 4 Date: 7pm, Saturday 14 May 2016
Venue: Mount Lawley Bowling Club, Cnr Storthes & Rookwood St, Mt Lawley WA 6050
Tickets: ~$20 +bf
Recommended age: 15+.
Book your tickets via Perth Comedy Festival's website.
*I'll announce the date for my one-woman show soon.
---
Um…who in their sane mind signs up to compete in a stand up comedy competition?
Yes, I know it is a little mad, but I really enjoy writing the jokes and then sharing them on stage. Some of my experiences and observations are better shared via a stand up than a keynote speech.
Read why I entered the national RAW Comedy Competition last year.