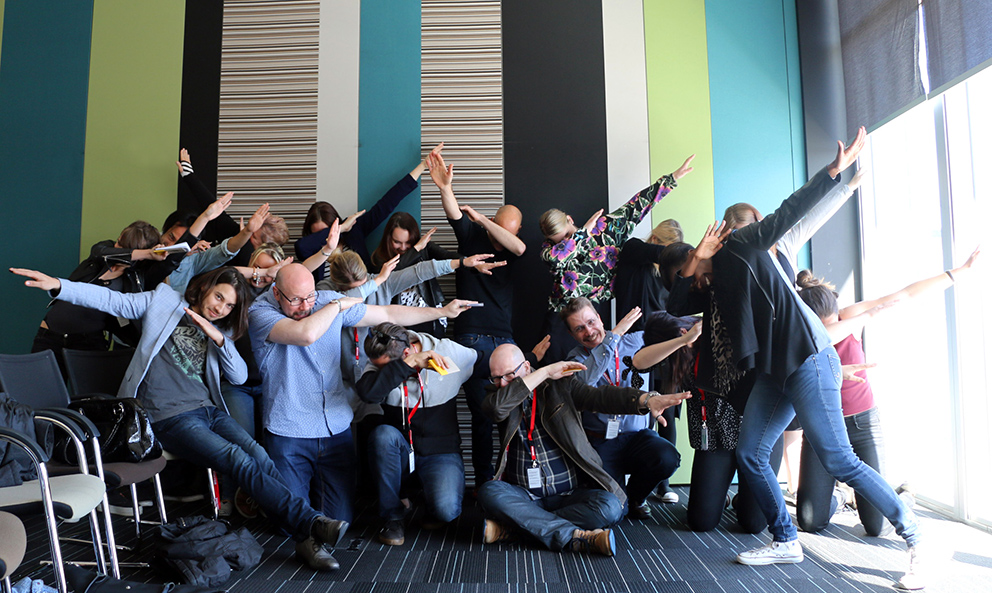 I believe you can only laugh at yourself when you really see yourself. Last Friday I gave my first ever Creative Mornings talk and I called it "From architecture to comedy: what Perth's comedy community is teaching me about the art of collaboration."
This month's global theme is TRANSPARENCY, so I got very real about how I am a recovering perfectionist. I shared how I think studying architecture made me more square. I learnt how to be creative but within very strict boundaries. I always had to resolve my buildings so that they were structurally sound and 'perfect' enough to be built, not fall over and kill people. (Seriously!)
I struggled with that finite, technical resolution of my ideas at a time when my personal life was far from perfect. I have always loved people and in class I always excelled at describing the people who'd use my buildings. I always knew why we needed a new community centre but Lawd knew I couldn't quite build it! Later, when I started working in the construction industry I realised that some architects don't love people and many people (especially builders) don't love architects! I often struggled with facilitating genuine collaboration within those tense environments, and I always felt for the poor clients caught in the middle.
Many years later, I now share my imperfections, real challenges and vulnerable moments through public speaking and comedy. When I'm on stage with other comedians, we respect each other's experiences and work together to laugh WITH the audience who we know is just like us. Egos are put aside because people will tell you where to go! There is a refreshing honesty and openness and freedom that stand-up comedy has unexpectedly brought into my creative life this year and I am so grateful for that. Here are the 7 main things I am still learning about collaboration:
Leave your ego at the door.
Be honest with yourself and with others.
Honour the talents and experiences of others.
Don't take things too personally.
Make sure you all share the same vision for your project.
Forget trying to make yourself, everyone else or your project too perfect.
Enjoy the process rather than whinge all the time.
This photo was at the end of Friday's talk with my fellow Perth creatives – architects, interior designers, graphic designers, artists, illustrators, writers, teachers, videographers and more. They were ALL beautiful people and they welcomed me as/where I am…and then I taught them how to dab. Connect with Creative Mornings Perth here.
---
About Me
I'm an inspirational speaker and writer based in Perth, Australia. My keynote speech, workshop and writing themes include cultural awareness and inclusion, overcoming adversity to pursue goals, entrepreneurship and dreaming boldly.
My first ever one-woman stand-up comedy show is on 3 December in Perth, Australia. It's called Diaspora Disasters Downunder and I can't wait for you to meet my fellow comedians, storytellers, MC, poets and wordsmiths. (Find the event on Facebook for all the latest updates).