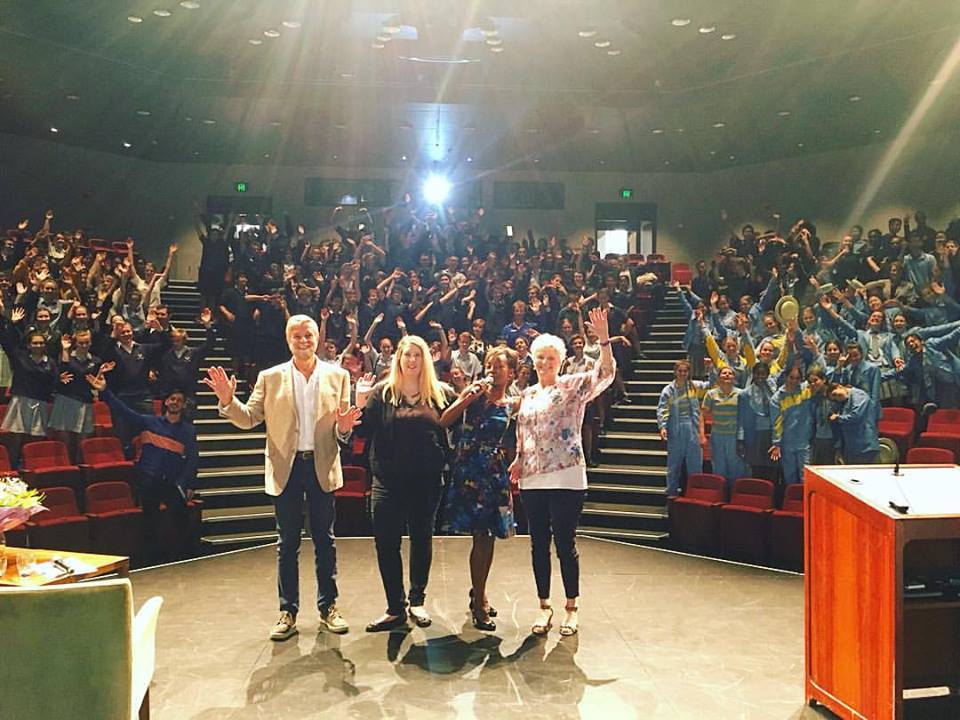 Australia Day WA invited me to MC their Great Australians Student Forum yesterday. The forum was the final event for WA's Australian of the Year winners on their Tour of Honour and this stage photo* captures the joy in the room.
Thank you to Dr Stephen Langford (WA Local Hero 2016), Catherine Hughes (WA Young Australian of the Year 2016) and Anne Carey (WA Australian of the Year 2016) for sharing their wisdom with the room of young leaders.  Such incredible stories and the key words that stood out in all they shared – courage, kindness, dignity, respect, helping and community.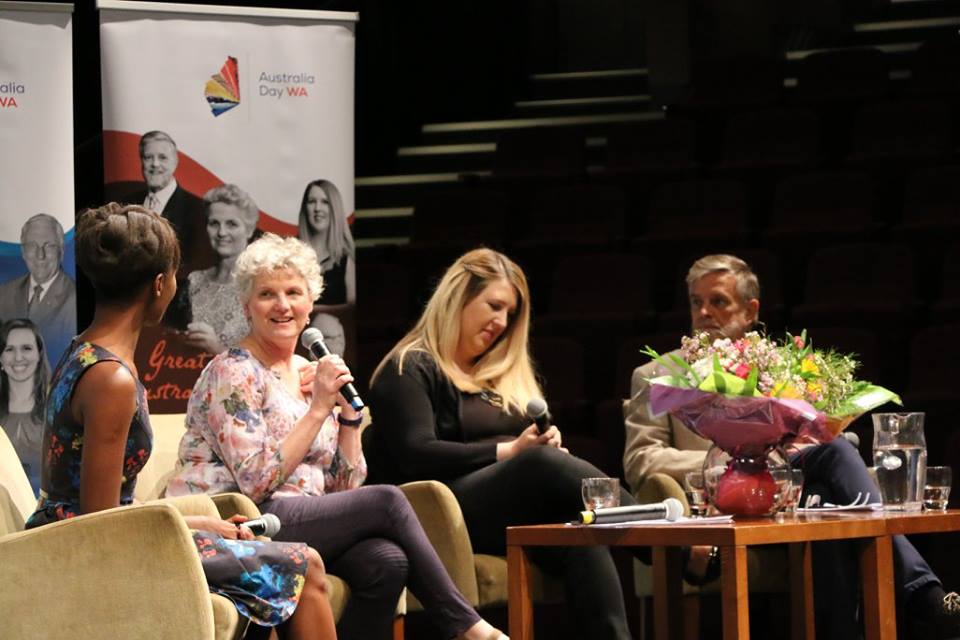 Dr Stephen Langord – WA Local Hero 2016
During his 32 year career with the Royal Flying Doctor Service, Dr Stephen Langford has saved countless lives and eased tremendous suffering. Working tirelessly over many years, Stephen has introduced dozens of innovations, tackled the tyranny of distance and transformed the way emergency medical teams respond to remote incidents.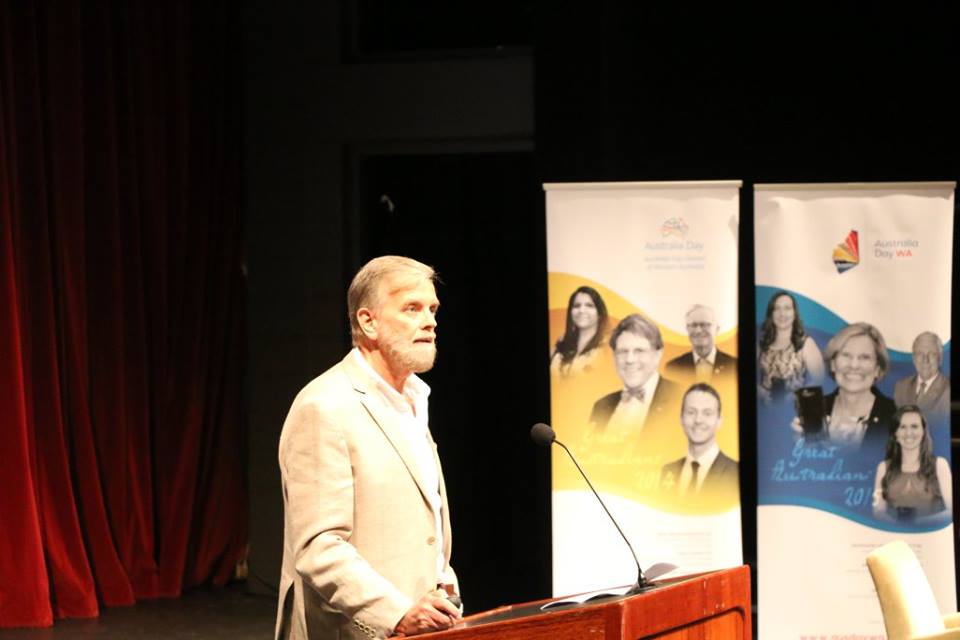 Catherine Hughes – WA's Young Australian of the Year 2016
After her youngest child Riley died from whooping cough at just one month old, Catherine Hughes became an ardent campaigner for vaccination. Catherine established a Facebook page, which now reaches more than 100,000 people, and has channelled her energy into immunisation awareness and has advocated at the highest levels.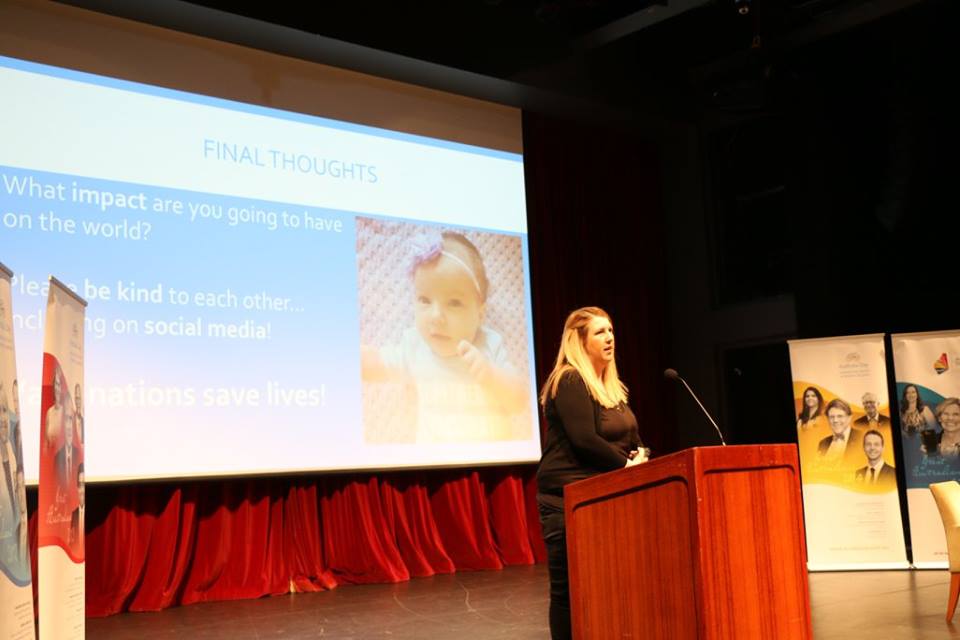 Anne Carey – WA Australian of the Year 2016
A nurse, midwife and medical warrior, Anne Carey has spent her life helping others – even when it's been at great personal risk. Volunteering in some of the world's most dangerous hotspots, Anne has battled on the frontline in warzones and was amongst the first to assist in the battle against the deadly Ebola virus.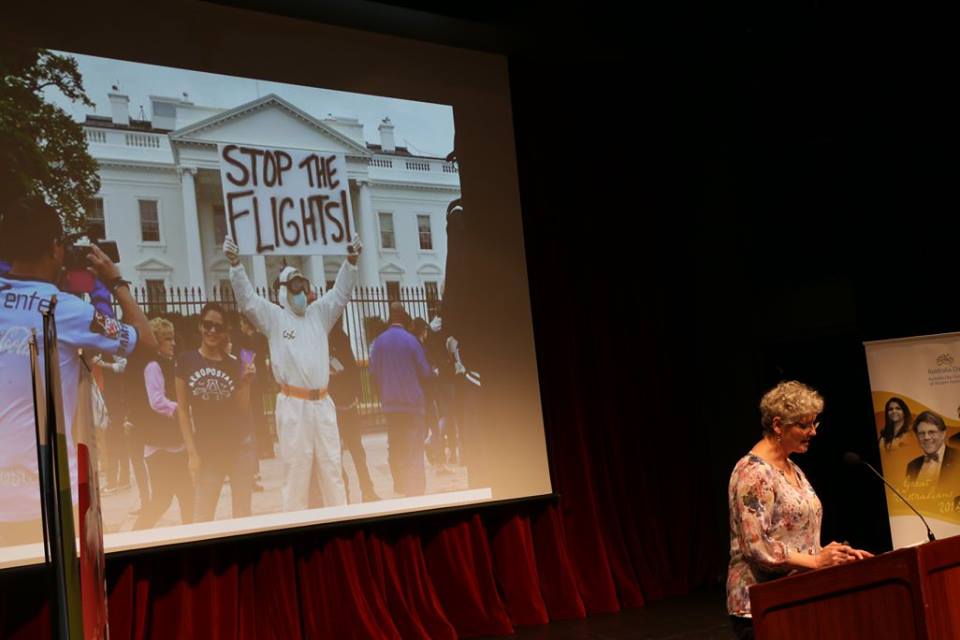 Sadly Graham Edwards (WA Senior Australian of the Year 2016) was unwell and couldn't join us but we celebrated him too.
A super big thanks to the students and young leaders for being so friendly and fun too. Onwards and upwards for us all!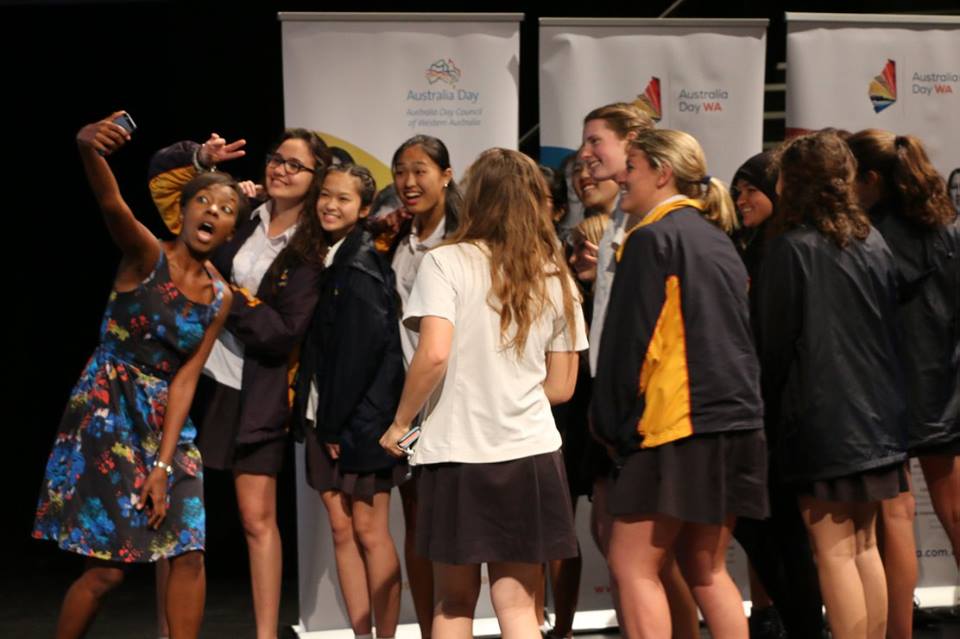 More photos on the TAKU TV Facebook page.
---
Official Australia Day Council website: http://www.australiaday.org.au/
Australia Day WA: http://wa.australiaday.org.au/ (*Photo by Anne-Marie Farley at Australia Day WA; speaker bios courtesy of Australia Day WA)