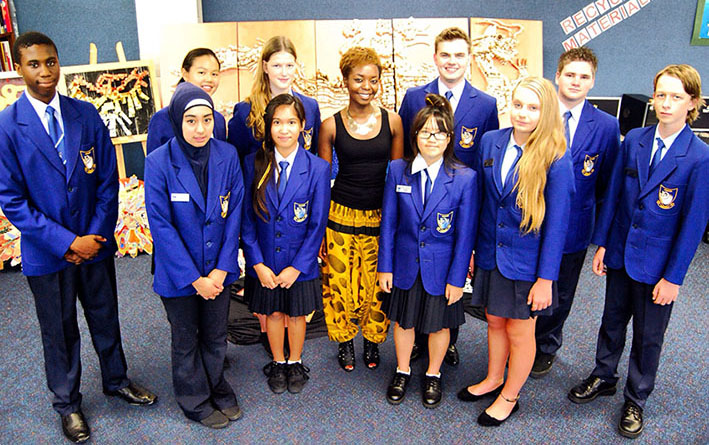 "I want to spend the whole day in a workshop or training course with my Mum." – No teenager ever.
Last week I spoke about young people at a morning tea hosted by the West Australian Police. It was a wonderful celebration of women in our community and they had several inspiring speakers. They invited me to share my thoughts on how different organisations and agencies can better engage with young people. (12 – 25 years old)
So I stood at the front and said, "If you are planning projects or programs for young people…"
1. Do not involve their parents
Young people don't always want to do things with their parents. That can be a severe mojo-killer! It also gets tricky if their parents cannot give consent, commit time or funds. (Refer to Tip No. 5 if you're a parent and this first point is already making you feel uncomfortable).
2. Collaborate with schools
It breaks up the boredom of school! Parents are also more likely to agree if the project is endorsed by school or a school-endorsed organisation. It also means there is a better mix of kids involved in the project rather than just targeting specific groups e.g. kids from Culturally and Linguistically Diverse (CaLD) backgrounds.
3. Give them the mic on (mainstream) TV, radio or stage
Young people want to act, speak and sing their hearts out. Be proactive and create the opportunities for them to do so. Invite them to speak or perform on your shows and at your events.
4. Don't be boring, bland or colour blind
Be creative and incorporate creative media like photography, art, music, dance, drama and fashion in your projects. Also incorporate lots of colour, textures and graphics in your marketing and promotional material.
5. Work towards an exhibition, performance or publication
Create something with the young people that can be shown off. Then you can invite their parents so that everyone can beam with pride.
6. Tag them in awesome photos
Young people are on Instagram, Facebook and other social media platforms ALL THE TIME. Someone in your organisation needs to post awesome photos and use #hashtags… like they know how to hashtag.
7. Make short, funny videos
Yes make the videos with young people. Videos are the best combo of Tips 3-5 and can have a lot more impact when shared. Also put yourselves in the videos – adds a human connection to the work you do.
8. Teach them how to create their own news headlines
If you are doing great work, collaborate with the young people to write positive media releases about your projects. Teach them how to submit those stories to local, national and global media platforms. Also teach them how to communicate with their local politicians and how to advocate for issues that affect them.
9. Collaborate with sportspeople, media personalities and popular young people
Who is your spokesperson or ambassador? Who can the young people look at in your organisation and say, "Oh I get what they're about."? Be bold and invite interesting people to collaborate with you on your projects. Always seek professional marketing advice if you're not sure who to pick.
10. Save the long speeches for policy makers and stakeholders
I've been at too many events and seen promotional material targeting young people and it's dead boring. Avoid jargon, use short sentences and maybe even use the acronyms that young people use.
After my talk I asked the audience if they knew the acronyms YOLO (You Only Live Once) and FOMO (Fear of Missing Out).  A couple of hands went up, people looked at each other and after the long, awkward silence the whole room LOL'd together.
They got it.
---
My name is Taku and I'm an inspirational speaker and writer based in Perth, Australia. I use everything from cartoons to stand-up comedy to share what I'm learning in life. If you'd like to pick my brain about this post or other ideas, just send me an email and I'll be happy to help.
Onwards and upwards for us all!
Photo credit: Lynwood Senior High School, Perth, Western Australia