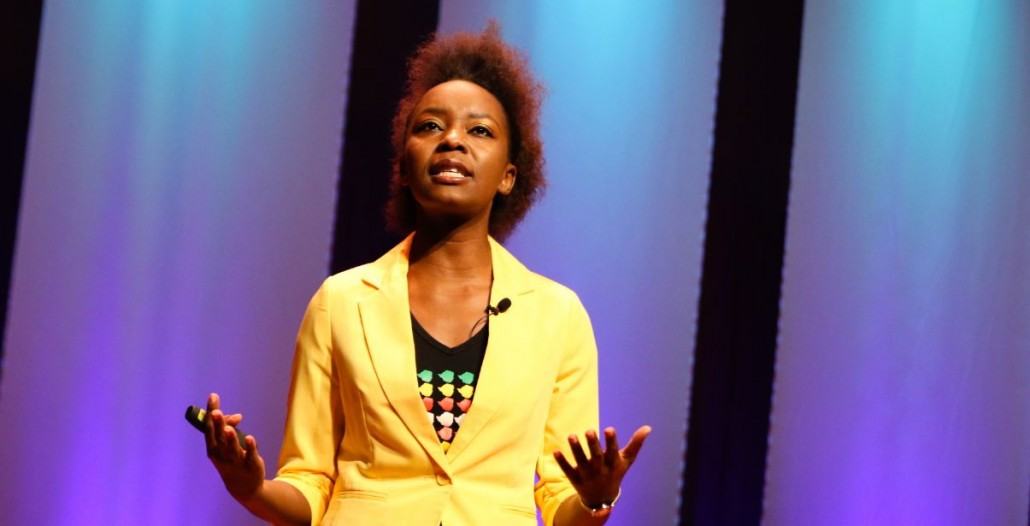 I don't even recall how I came across the Shark Tank Australia casting call but I decided to apply. I have been an avid fan of the BBC's Dragon's Den for years and when Shark Tank Australia started a few years ago, I was hooked! (Ergh, excuse the pun). These startups and entrepreneurs were right here downunder. These were my people!
My audition experience in Perth was really positive and taught me some valuable lessons.
1. What the #$@* is your business, product or service?
Yes, you can waffle all you like to your friends or family, but when you fill out the Shark Tank application form it asks you to clearly state what your idea or product is. It made me look at my business with new eyes.
2. You NEED a business plan
C'mon now! You can't work without a business plan. Again, that first application made me assess how all aspects of my business work together now and in the long term. In my previous business I spent so much time planning day by day and it was so easy for me to lose focus on the bigger picture. You need to be focused when working with investors and their money.
3. Know your maths
If you have ever watched Shark Tank then you know those people who make us cringe with pity or disdain. They overestimate or underestimate their budgets, they tweak their sales figures and then they just get eaten alive. The fear of being one of those victims absolutely terrified me! That genuine fear pushed me to put real numbers to my ideas. How much had I invested so far? How much did I really need? What percentage of my business was I willing to offer? Why?
4. Read the fineprint and do your homework
This is a show about real business investments. Some of the legalese spun my head and I sought legal advice. I also sat with my business advisor to discuss the different outcomes and the realities of working with investors. It was a great reminder that you have to understand the contracts you sign and always seek counsel if in doubt.
5. Know your investors
As I read about The Sharks' various business accomplishments, I found several blog posts, articles and interviews that were helpful. These gave insight into their business cultures, values and even the important social projects they support. It was great researching how my ideas complemented some of that. (Side note: you can't walk into a room and not even know your potential investors' names!)
6. Practice makes pitch perfect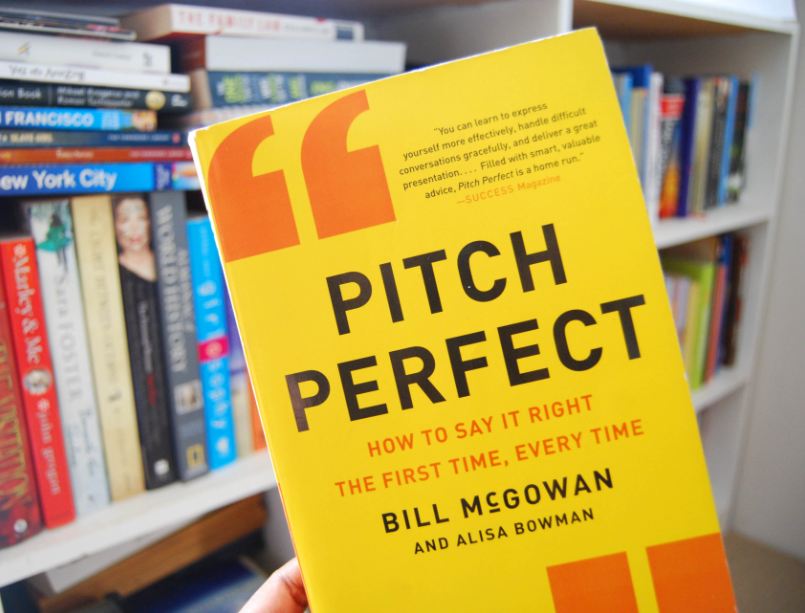 I bought Bill McGowan's Pitch Perfect book at an airport a couple of years ago. I skimmed through it then but some pages were dog-eared by the time my audition came around.
When you pitch you mainly focus on what the idea/business is and what's in it for them. Everything else feeds into that. I had to practice quite a bit and learn to get to the point. (Yikes!)
7. Embrace competition
When I first walked into the audition venue there were other entrepreneurs with placards, whiteboards and all sorts of gadgets and contraptions. The eyeing-off was a little unnerving as everyone assessed each other's wares. Meanwhile the only visible thing I had to show were my Multicultural Me cartoon babies smiling back at me from my book cover. But I found that so comforting, especially when I thought of the real children who inspired my idea. Don't let the competitors' gadgets throw you off!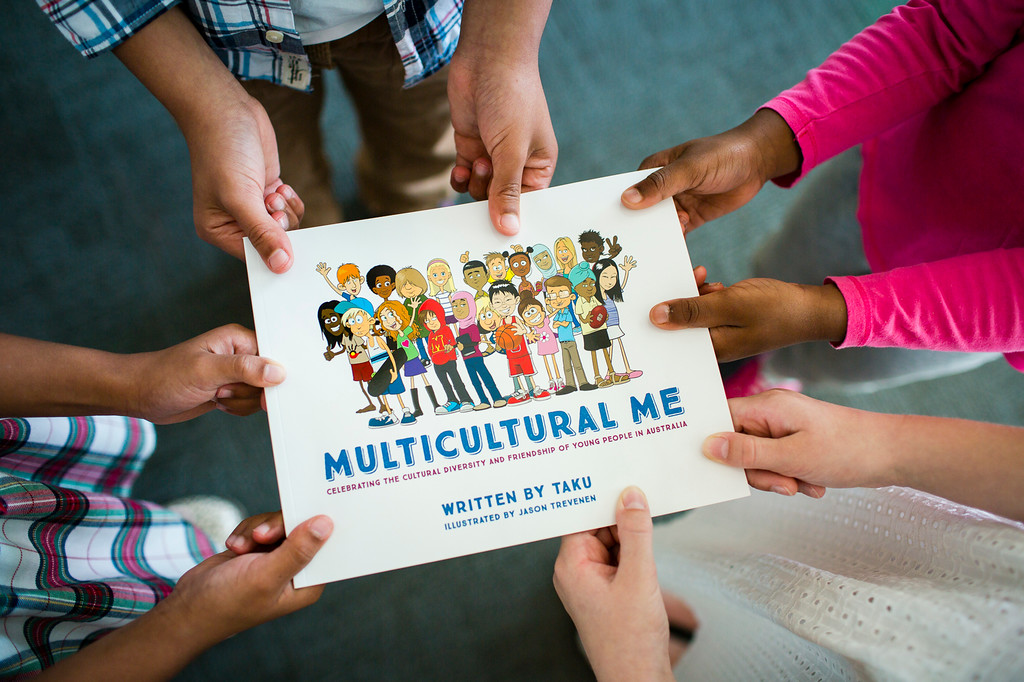 8. Make friends – you're in the same boat
I ended up sitting next to a friendly guy with an incredible idea and whose modesty just floored me. Whilst we both waited nervously he gave me useful business tips and contacts in Perth. It was a great opportunity to connect with a new person in a completely different industry. (I hope that The Sharks fund his idea).
9. Be NO ONE but yourself
I finally walked into the room with the producers. I was just myself. I told them my story, my idea, my vision and it was INCREDIBLE! They were just so wonderful, encouraging, open, responsive and curious. I didn't feel like I was in an audition at all. I had the same feeling I get when I'm on stage. Just joy. Honestly by the time I left the room I felt like I had made some new friends and I was happy with that no matter what happened.
10. Keep learning and growing
Applying for Shark Tank Australia and the pitching was so challenging. It pushed and stretched me in ways that I wasn't comfortable with and that is exactly what I had wanted.
I was quite relieved when I got the email saying that I hadn't made it through! I knew for myself that I wasn't quite ready yet. I needed to do more homework, refine my maths and crystallise my business plan.
As the new season draws near, I am doubly excited to cheer on the people who made it to the show. I admire their courage and wish them the very best.
Onwards and upwards for us all!
*Blog post header image is from a school talk, as I couldn't take photos during my audition.
Why don't you apply for Shark Tank Season 3?
Season 3 applications close on 29 August 2016. Suss out the official Shark Tank casting page and good luck!

---
About Me
I'm an inspirational speaker and writer based in Perth, Australia. My keynote speech, workshop and writing themes include cultural awareness and inclusion, overcoming adversity to pursue goals, entrepreneurship and dreaming boldly. Book me to speak at your next event.